Around The World Flight 35, Dubai to Karachi
Leaving the magnificent city of Dubai and heading to Karachi in Pakistan – one of the world's largest cities.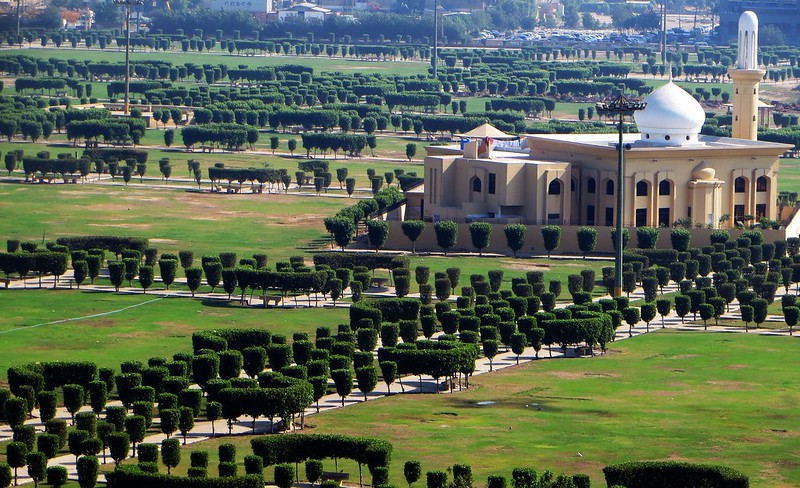 Our new destination is Karachi. That city has a population of 18,8 million people! It is ranked as the largest city and commercial capital of Pakistan and the capital of the province of Sindh (as of 2019). Imagine one city with a population bigger than the entire Netherlands! Karachi became the capital of Pakistan after independence in 1947. The city lost its status as the capital with the construction of Islamabad on 14 August 1967, exactly 20 years after the country's independence. Karachi is also known locally as the City of Lights.
Jinnah International Airport (IATA: KHI, ICAO: OPKC) is Pakistan's busiest international and domestic airport and handled 6,697,073 passengers in 2017-2018. Located in Karachi, it is named after Muhammad Ali Jinnah, the founder of Pakistan. (Wikipedia)
Flight Information
Aircraft
Airbus A320neo
Route & Distance

OMDB

ITOTU1F IVURO M428 TARBO M681 DAMUM B524 ALPOR G216 LOTAT LOTAT2A

OPKC


[641 nm, 1187 km]
Flight Plan Files
FP_OMDB-OPKC (*.pln)
FP_OMDB-OPKC (*.pdf)
Photo Gallery (X-Plane 10)
Around The World – Leg 35
Distance: 14287 nm, 26460 km
List of all legs
Around The World in 80 Flights
Next flight: Karachi to Jodhpur. Stay Tuned !!!
Inspired by: First Class Simulations