About
┌─[[email protected]]-[~]
└ $ whoami _
A passionate IT Professional with 16 years of progressive experience across a broad range of consulting and technical functions. Possesses extensive technical security knowledge, as well as hands-on experience in planning, designing and implementing safe and secure IT systems and cloud infrastructures.
The purpose of this blog is to provide informative and engaging content on a variety of topics, including how-to guides, and tutorials on best practices. Additionally, I aim to share insights and reflections on interesting projects and experiences from my daily work. I value the input of my readers and welcome any feedback, suggestions, or comments that may help to improve the content of the blog.
Get in Touch with me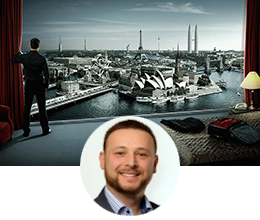 By continuing to use the site, you agree to the use of cookies. more information
The cookie settings on this website are set to "allow cookies" to give you the best browsing experience possible. If you continue to use this website without changing your cookie settings or you click "Accept" below then you are consenting to this.