About
┌─[[email protected]]-[~]
└ $ whoami _
A passionate IT Professional with 16 years of progressive experience across a broad range of consulting and technical functions. Demonstrated knowledge and hands-on experience in planning, designing, installing, operating, and securing IT systems and infrastructures. Solid understanding of network and security management. The experience acquired from business infrastructure, commercial and cross-industry sectors. Providing broad professional IT services, technical problem solving, design, and administration services, to companies, organizations, and institutions that require specialist services in IT security and administration.
The purpose of this blog is to publish articles about various products, how-to's, good practice tutorials, writing about interesting activities in my daily work. Every feedback, suggestion, or comment from readers is much appreciated.
Get in Touch with me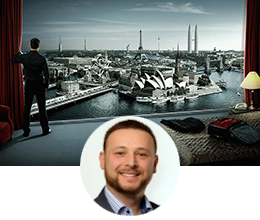 By continuing to use the site, you agree to the use of cookies. more information
The cookie settings on this website are set to "allow cookies" to give you the best browsing experience possible. If you continue to use this website without changing your cookie settings or you click "Accept" below then you are consenting to this.