Around The World Flight 32, Kisimayu to Mogadishu
After a break in Africa, we fly again along the coast of Somalia to the capital of Mogadishu.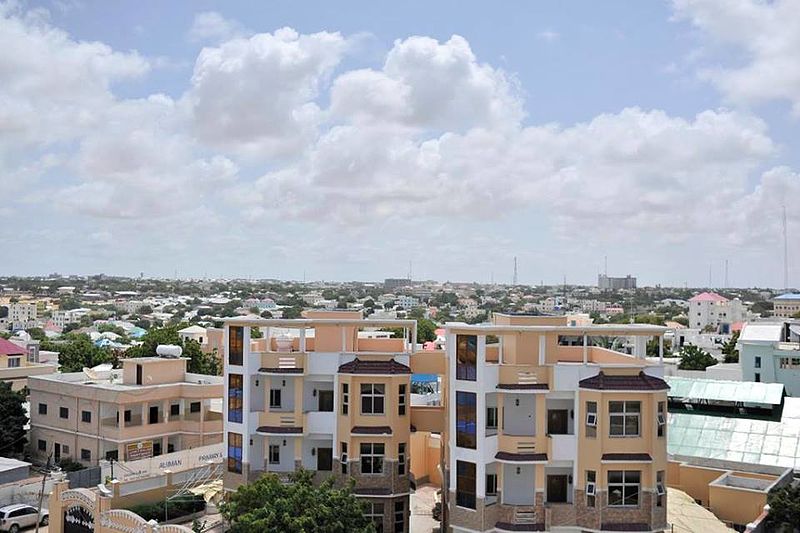 It's been some time since our last flight. But here we are flying again! We're back with new hardware and VR equipment. Plus the whole bunch of new planes in our hangar, of course not excluding our favorite A320 as the main aircraft. So let's continue on our journey around the world! Still along the coast of Somalia, which is by the way one of the finest coastlines of Africa, heading to the capital of Mogadishu.
Aden Adde International Airport (IATA: MGQ, ICAO: HCMM), formerly known as Mogadishu International Airport, is an international airport serving Mogadishu, the capital of Somalia. It is named after Aden Abdullah Osman Daar, the first President of Somalia. Originally a modest-sized airport, the facility grew considerably in size in the post-independence period after numerous successive renovation projects. With the outbreak of the civil war in 1991, Aden Adde International's flight services experienced routine disruptions. However, with the security situation in Mogadishu greatly improved in the late 2010–2011 period, large-scale rehabilitation of the grounds' infrastructure and services once again resumed. By early 2013, the airport had restored most of its facilities and introduced several new features. (wikipedia)
Mogadishu, locally known as Xamar or Hamar, is the capital and most populous city of Somalia. Located in the coastal Banadir region on the Somali Sea, the city has served as an important port for millennia. As of 2017, it had a population of 2,425,000 residents. Mogadishu is the nearest foreign mainland city to Seychelles, at a distance of 835 mi (1,344 km) over the Somali Sea. (wikipedia)
Flight Information
| | |
| --- | --- |
| Departure | Destination |
| Kisimayu (HCMK) | Mogadishu (HCMM) |
Photo Gallery
Around The World – Leg 32
Distance: 12070 nm, 22354 km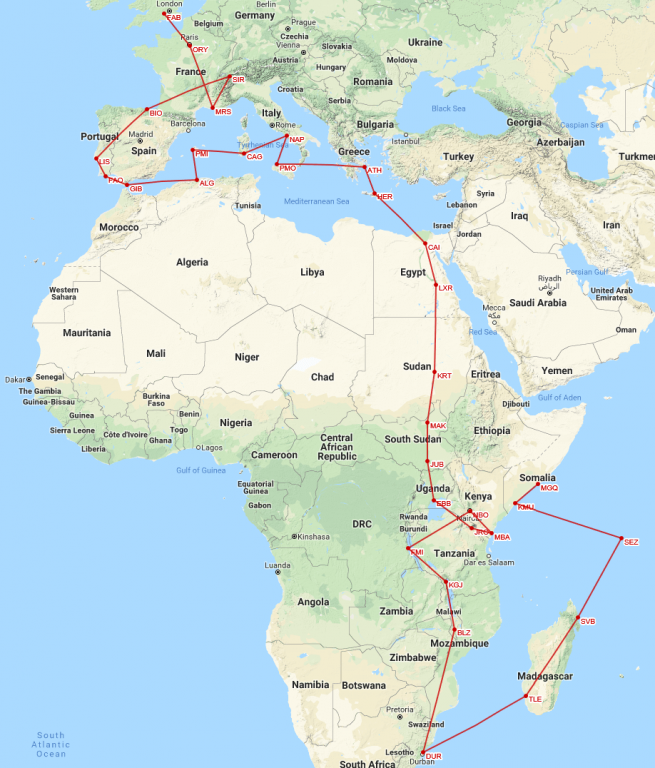 The list of all flights
Around The World in 80 Flights
Next flight: Mogadishu to Mori, stay tuned!
Inspired by: First Class Simulations