Around The World Flight 28, Durban to Toliara
A 2.5 hour flight across the Indian Ocean brings the journey to Toliara,
on the picturesque island of Madagascar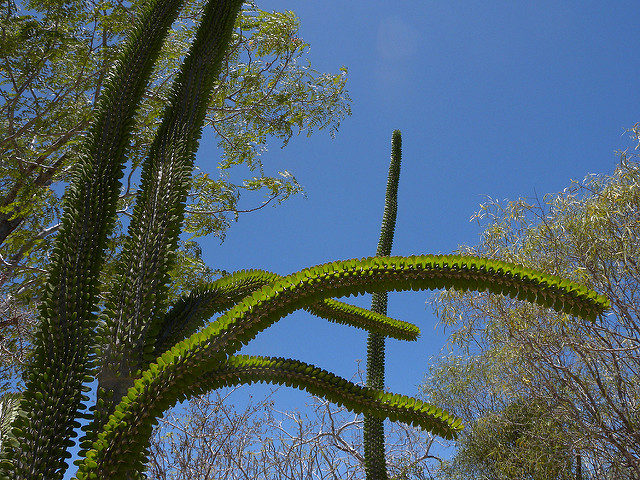 We leave South Africa and head out into the Indian Ocean to the island paradise that is Madagascar. We land at Toliara. Madagascar is the fourth largest island in the world and also accounts for 5% of the world's plant and animal species. Interestingly, over 80% of the species are exclusively found in Madagascar making the island a haven for naturalists.
Flight Information

FALE-FMST (IFR)

Departure

Durban (FALE)

Destination

Toliara (FMST)



Aircraft

Airbus a320neo

Cruising altitude

FL350, 35000ft, 10668m

Date & Time

May 23, 2016 11:00 Zulu

Waypoints &

Distance

FALE ITMIL B529 RBV UQ5 ESRET A402 ETMOS UA402 KEDOM FMST

880nm (1630km), TAS: 400Kts, Time: 2:20

Flight Plan

FP_FALE-FMST (PlanG)
FP_FALE-FMST (PDF)
Photo Gallery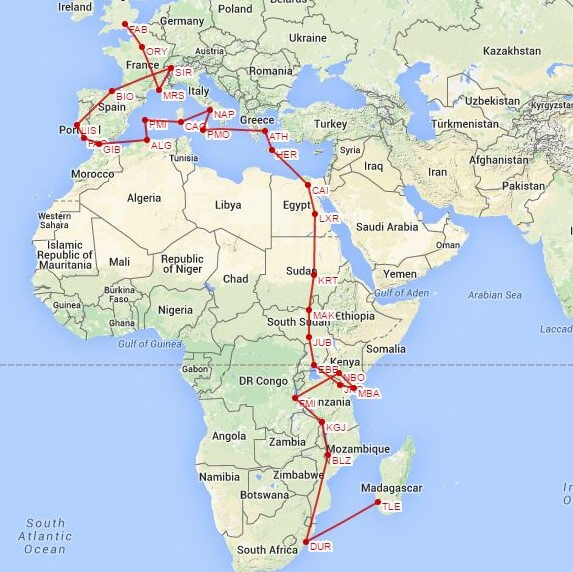 The list of all flights:
Next flight: Toliara to Sambava >>
Inspired by: First Class Simulations
By continuing to use the site, you agree to the use of cookies. more information
The cookie settings on this website are set to "allow cookies" to give you the best browsing experience possible. If you continue to use this website without changing your cookie settings or you click "Accept" below then you are consenting to this.