Around The World Flight 79, Hull to Manchester
For our penultimate flight, we head westward across the majestic Pennine mountains, eventually reaching the vibrant city of Manchester.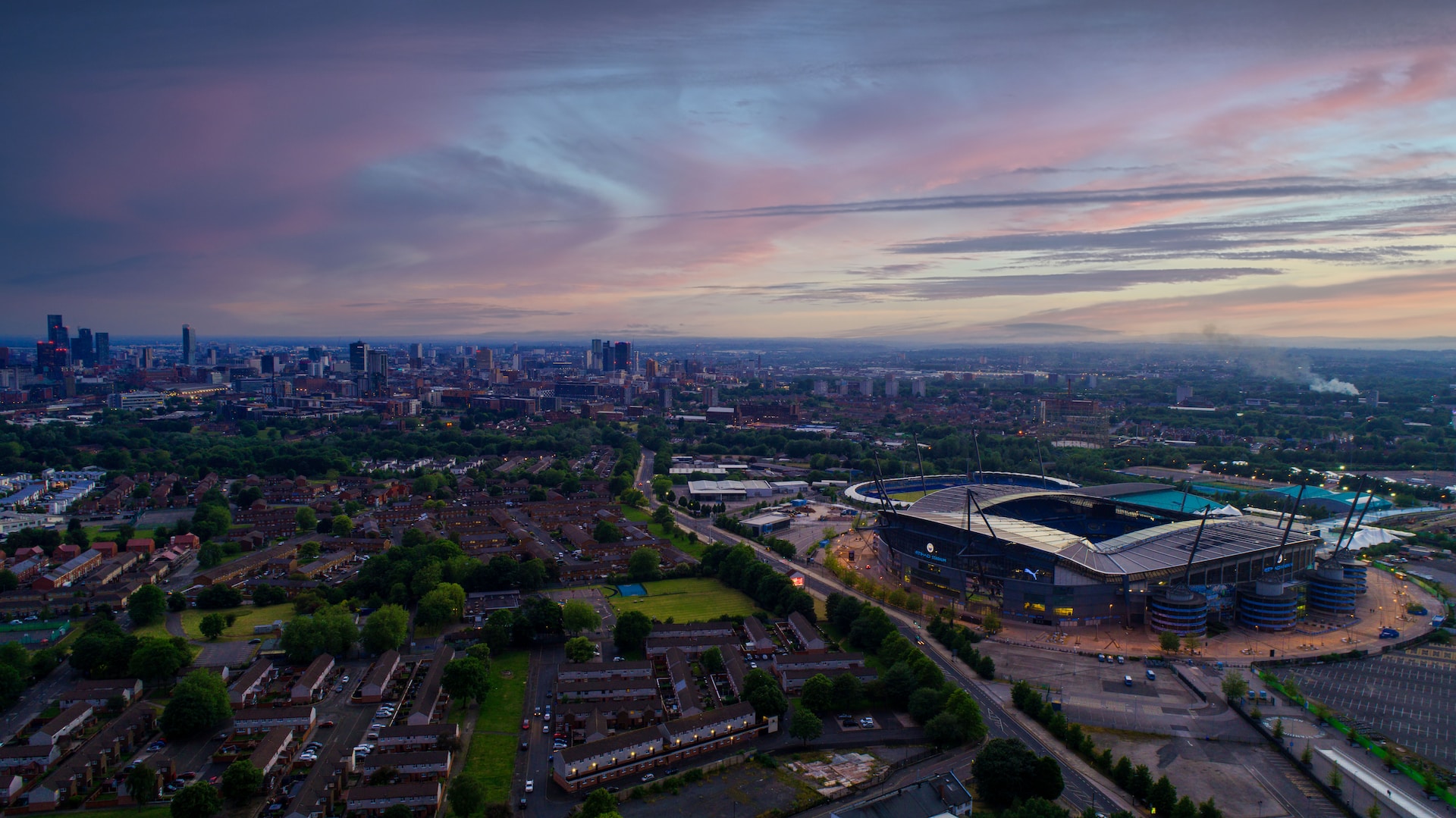 Manchester is a vibrant city located in the northwest of England. It is renowned for its rich industrial history, cultural diversity, and thriving music and arts scene. One of the most iconic features of Manchester is its strong association with football. The city is home to two prominent football clubs: Manchester United and Manchester City.
Manchester United, often referred to as "Man United" or simply "United," is one of the most successful and well-known football clubs in the world. Playing their home matches at Old Trafford Stadium, United boasts a glorious history, with numerous league titles, FA Cups, and European trophies to their name. The club has a massive global fan base and has produced legendary players who have become football icons.
On the other hand, Manchester City, often called "Man City," is another prominent football club in the city. They play their home matches at the Etihad Stadium, which is a modern and impressive sporting venue.
Manchester Airport (IATA: MAN, ICAO: EGCC) is the largest and busiest airport in the North of England. Located approximately 13.9 kilometers southwest of Manchester city center, the airport serves as a major international gateway for the region. As a hub for both domestic and international flights, Manchester Airport offers connections to numerous destinations worldwide. It operates a wide range of flights, serving millions of passengers each year.
Flight Information
Aircraft
Daher TBM 930
Route & Distance
EGNJ GOLES EGCC
[115 nmi, 214 km]
Flight Plan Files
FP-EGNJ-EGCC (.pln)
FP-EGNJ-EGCC (.pdf)
Photo Gallery
Around The World – Leg 79
Distance: 36743 nm, 68049 km
List of all legs
Around The World in 80 Flights
Next flight: Manchester to Farnborough >>>
Inspired by: First Class Simulations