Around The World Flight 77, Warsaw to Rotterdam
Embark on a westward journey as we fly into the Netherlands, arriving in the vibrant city of Rotterdam on the North Sea Coast.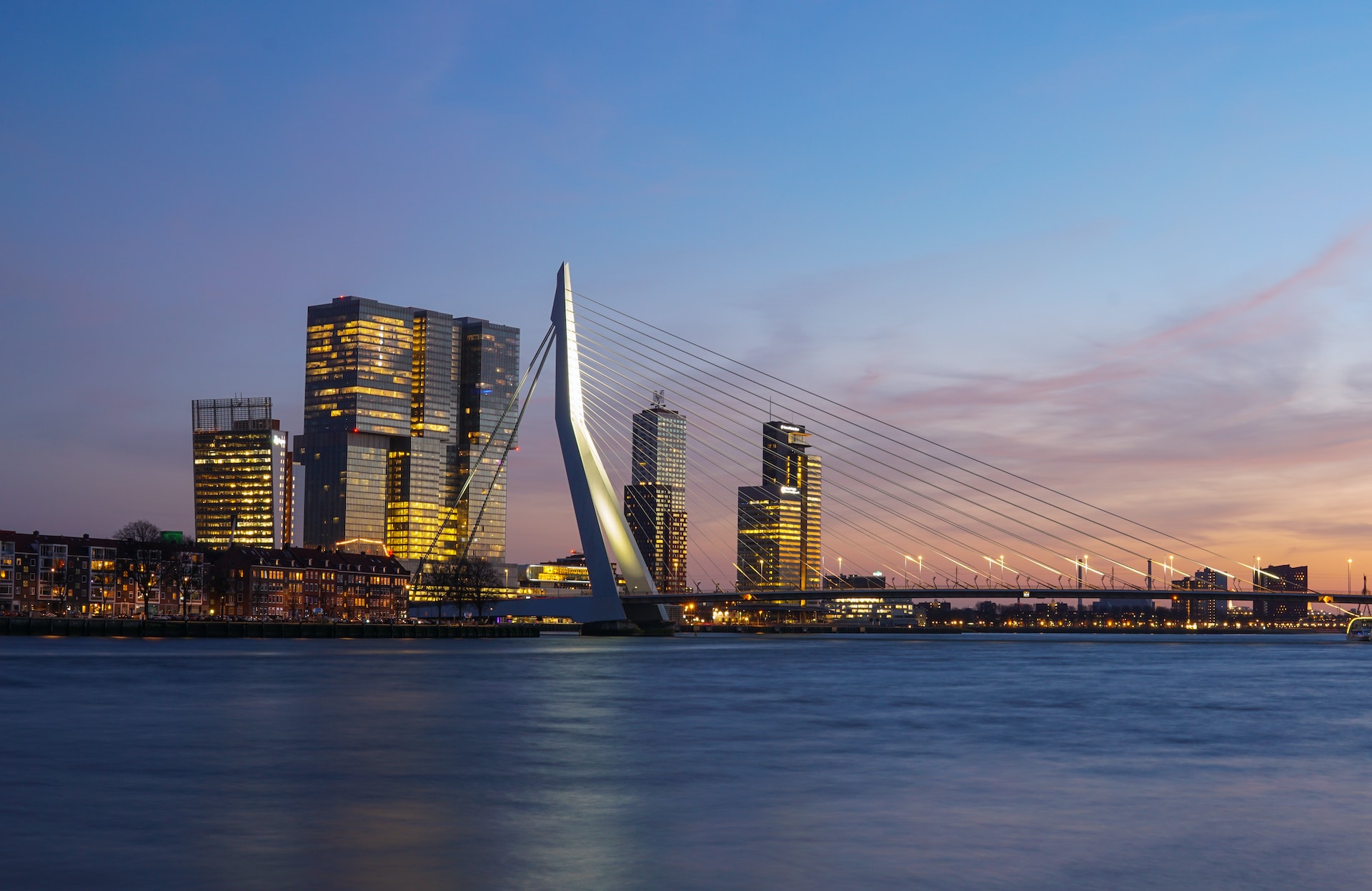 Rotterdam, the second-largest city in the Netherlands, is a dynamic metropolis that captivates visitors with its modern architecture, vibrant culture, and rich maritime heritage. Situated on the delta of the River Rhine and the North Sea Coast. Renowned as a massive trading port, Rotterdam boasts special facilities at Europort, teeming with colossal cargo ships and giant supertankers filled with crude oil.
One of the defining features of Rotterdam is its contemporary skyline, adorned with futuristic skyscrapers and innovative architectural masterpieces. The city underwent significant reconstruction after World War II, resulting in a unique blend of historic landmarks and cutting-edge modern buildings.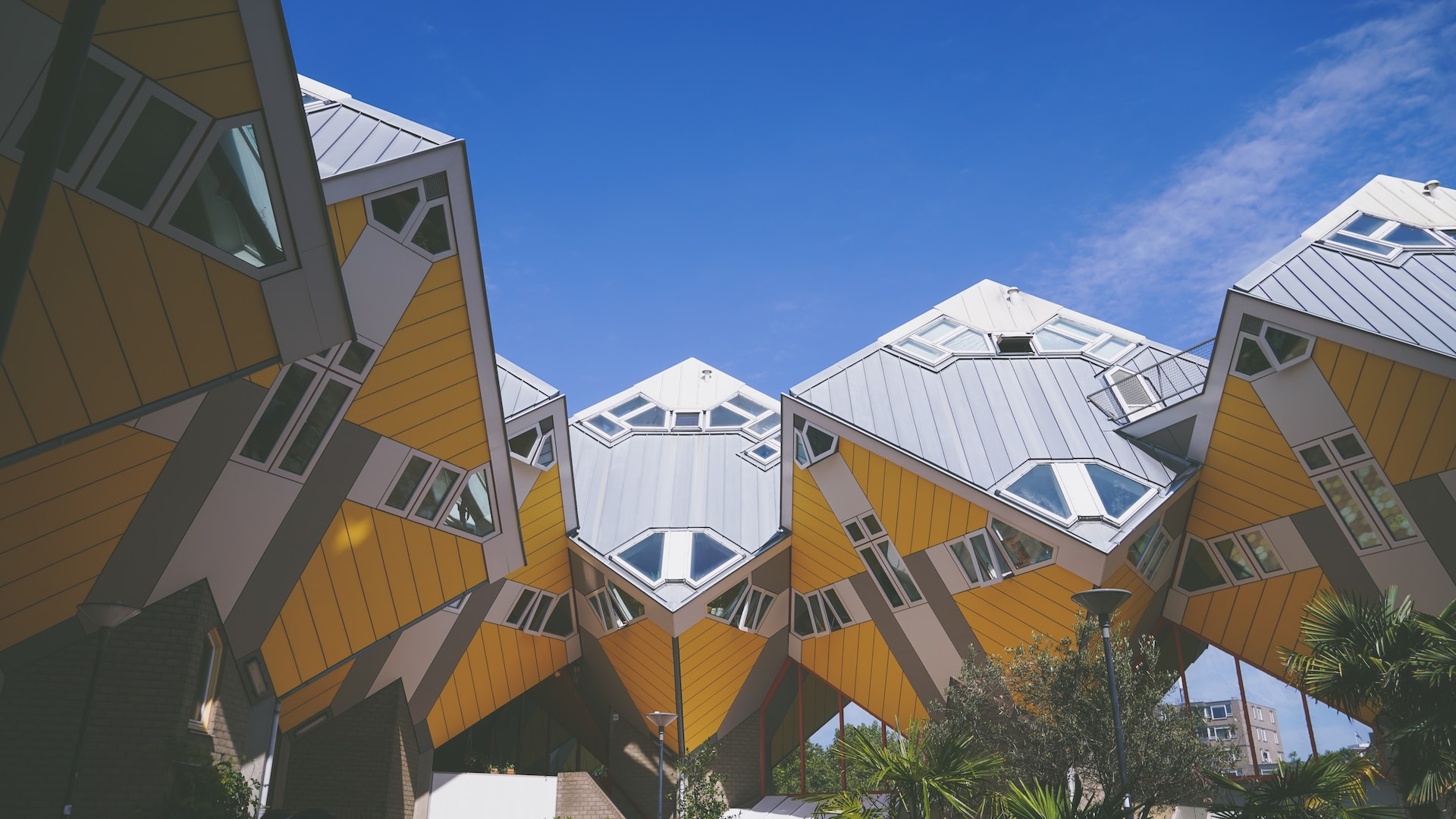 Rotterdam The Hague Airport (IATA: RTM, ICAO: EHRD), is a major airport serving the city of Rotterdam and The Hague in the Netherlands. Situated approximately 5.6 kilometers northwest of Rotterdam's city center, the airport provides convenient access to both cities and the surrounding regions. The airport plays a significant role in facilitating business and leisure travel to and from the cities of Rotterdam and The Hague. Its strategic location and efficient operations make it an essential part of the region's transportation infrastructure. In addition to commercial flights, the airport also accommodates general aviation and private aircraft, with facilities and services for private jet operations.
The airport was originally established as Waalhaven Airport in 1920. During World War II, it served as a military airfield for the German Luftwaffe. In 1956, the airport was officially renamed "Zestienhoven Airport" and continued under this name until 2010 when it was rebranded as "Rotterdam The Hague Airport" to reflect its role in serving both cities.
Flight Information
Aircraft
Vision Jet G2
Route & Distance
EPWA LOLSI T174 INDIG L980 ADLIR/F280 L980 RKN EHRD
[678 nmi, 1256 km]
Flight Plan Files
FP-ULLI-EPWA (.pln)
FP-ULLI-EPWA (.pdf)
Photo Gallery
Around The World – Leg 77
Distance: 36474 nm, 67549 km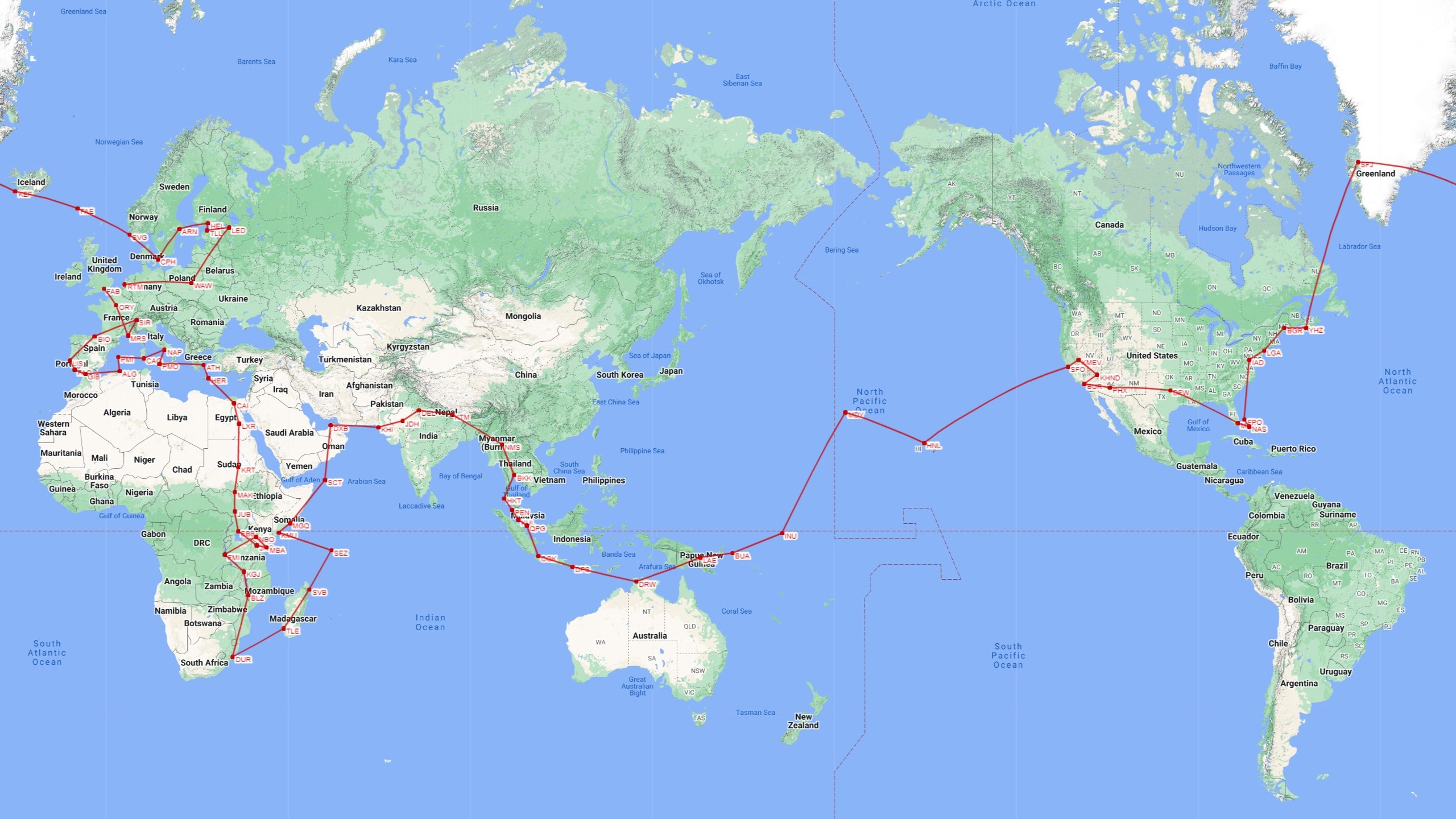 List of all legs
Around The World in 80 Flights
Next flight: Rotterdam to Hull >>>
Inspired by: First Class Simulations