Around The World Flight 67, Halifax to Sondrestrom
Navigating the Thrills and Turbulence: Conquering the Challenging Approach at Sondre Stromfjord in Greenland!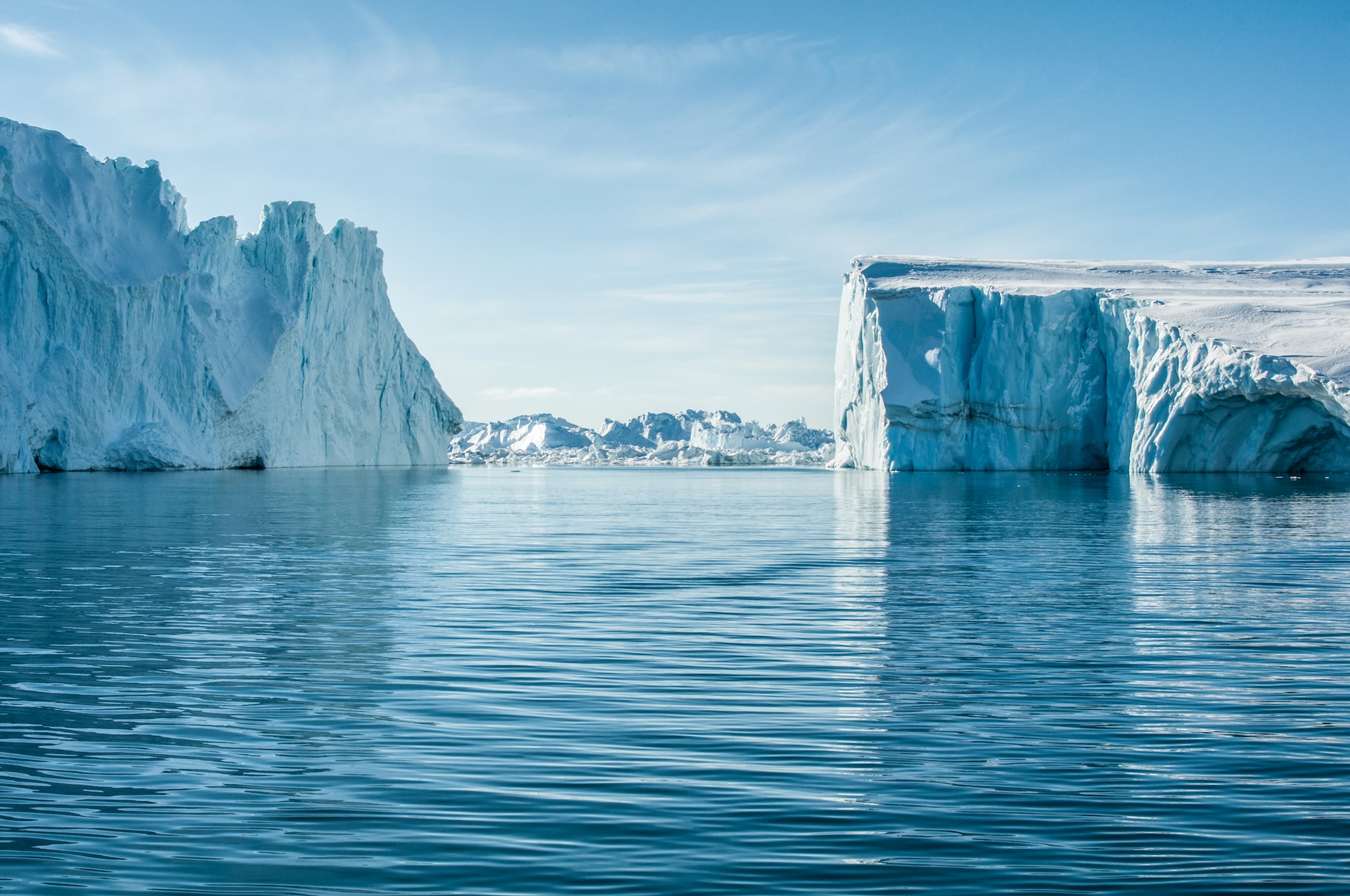 Our destination
In Greenland, our journey takes us to Sondre Stromfjord, an airport known for its challenging approach. As an emergency diversion for transatlantic airliners, it demands careful navigation through a long fjord while avoiding high ground on either side. The recommended technique is to fly "low and slow" down the fjord and perform a visual approach to the runway. However, this area is also notorious for its constant moderate turbulence caused by circulating air currents. Brace yourself for an exhilarating and turbulent landing at this breathtaking location.
Sondrestrom Air Base, also known as Bluie West-8, was a US Air Force base in central Greenland. Located 60 miles north of the Arctic Circle and 90 miles from Kangerlussuaq Fjord, it played a significant role during and after World War II. While briefly under Danish control, it was returned to American control through the Greenland bases treaty. In 1992, the base was handed over to the Greenland government, now serving as the civilian community of Kangerlussuaq. However, a small Air National Guard detachment still operates there.
Kangerlussuaq Airport (IATA: SFJ, ICAO: BGSF) is located in Kangerlussuaq, central-western Greenland. It is one of only two civilian airports in Greenland capable of accommodating large airliners. Positioned away from the coast, it experiences less fog and wind compared to other airports in the region. Serving as the international hub for Air Greenland, Kangerlussuaq Airport primarily facilitates passenger transfers rather than originating or destination travel due to the low population in the area.
Flight Information
Aircraft
Airbus A320neo
Route &
Distance
CYHZ HITOR ALOGU BOKTO H6155 NALAK BGSF [1420 nmi, 2631 km]
Flight Plan Files
FP-CYHZ-BGSF (.pln)
FP-CYHZ-BGSF (.pdf)
Photo Gallery
Around The World – Leg 67
Distance: 32693 nm, 60548 km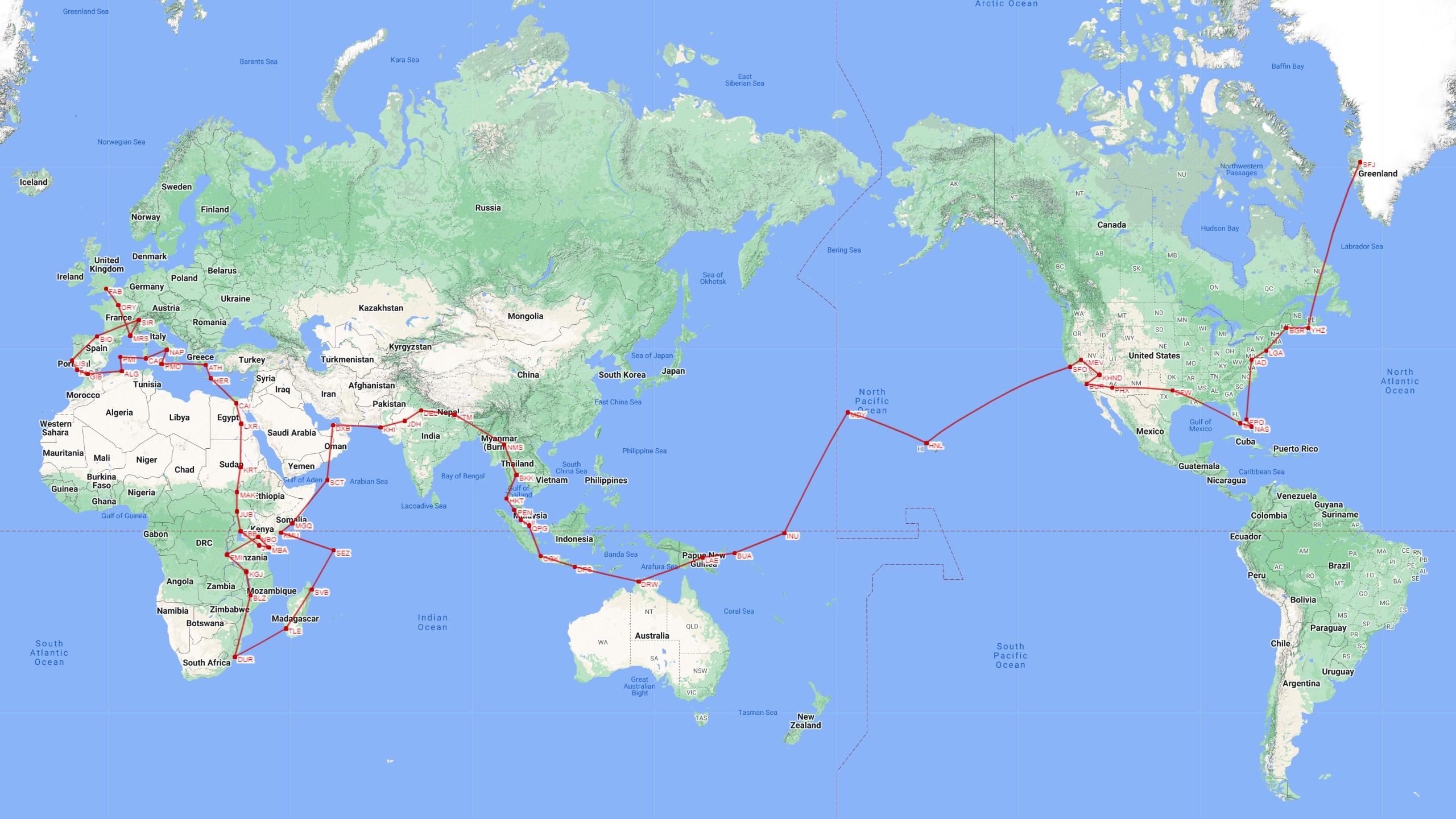 List of all legs
Around The World in 80 Flights
Next flight: Sondrestrom to Keflavik >>>
Inspired by: First Class Simulations