Around The World Flight 56, Lake Tahoe to Las Vegas
As we bid farewell to the stunning Lake Tahoe, we set our sights on the glitzy and glamorous city of Las Vegas.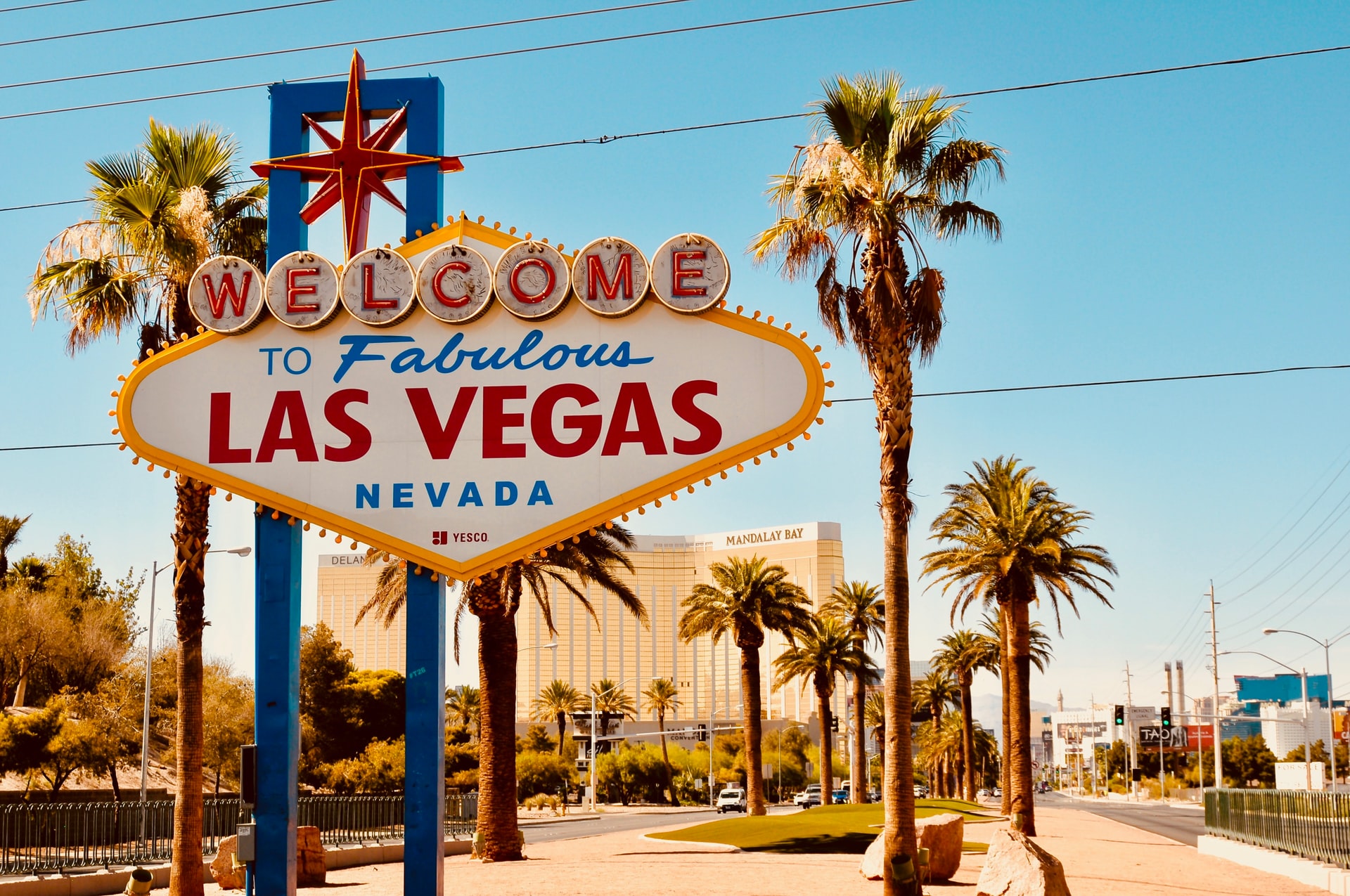 Our destination
Lake Tahoe has a range of casinos, in the small lakeside town of Stateline, Nevada, but the gambling paradise of the world surely has to be Las Vegas. We head south over the Nevada desert to Las Vegas, flying over the route that famed aviator Steve Fossett was so recently and tragically lost. Minden‐Tahoe airport was the base for search and rescue operations in the hunt for this record-breaking aviator. It may seem strange at first that an aircraft can be lost in the United States, but as we fly over the Nevada Desert, the answer soon presents itself. Despite being bounded by cities such as Las Vegas, the Nevada Desert is a wilderness of epic proportions. There is little in the way of civilization until we reach Las Vegas itself, standing out as an oasis in this vast desert.
The Airport
Henderson Executive Airport (IATA: HSH, ICAO: KHND, FAA LID: HND) is a public use government airport located in Henderson, Nevada, 13 miles south of Las Vegas, in Clark County, Nevada. The airport is owned by the Clark County Commission and operated by the Clark County Department of Aviation. The FAA's National Plan of Integrated Airport Systems for 2009-2013 categorized it as a reliever airport.
It was founded by Arby Alper in 1967 on 912 acres purchased from the city of Henderson, and opened in 1970 as Sky Harbor Airport. Clark County bought the airport in 1996 and renamed it Henderson Executive Airport.
Most U.S. airports use the same three-letter location identifier for the FAA and IATA, but Henderson Executive Airport is HND to the FAA and HSH to the IATA (which assigned HND to Haneda Airport in Tokyo, Japan). The airport's ICAO identifier is KHND. (source: Wikipedia)
Flight Information
Aircraft
Airbus A320neo
Route & Distance
KMEV IBWIC OZEDU VIKES KENNO BEATTY MYCAL ADDEL FUZZY POSN JARIK WELPO IPUMY POSEE GUNVE HARFE KGRDN SADOE KHND
[370 nmi, 685 km]
Flight Plan Files
FP-KMEV-KHND (.pln)
FP-KMEV-KHND (.pdf)
Photo Gallery
Around The World – Leg 56
Distance: 27298 nm, 50556 km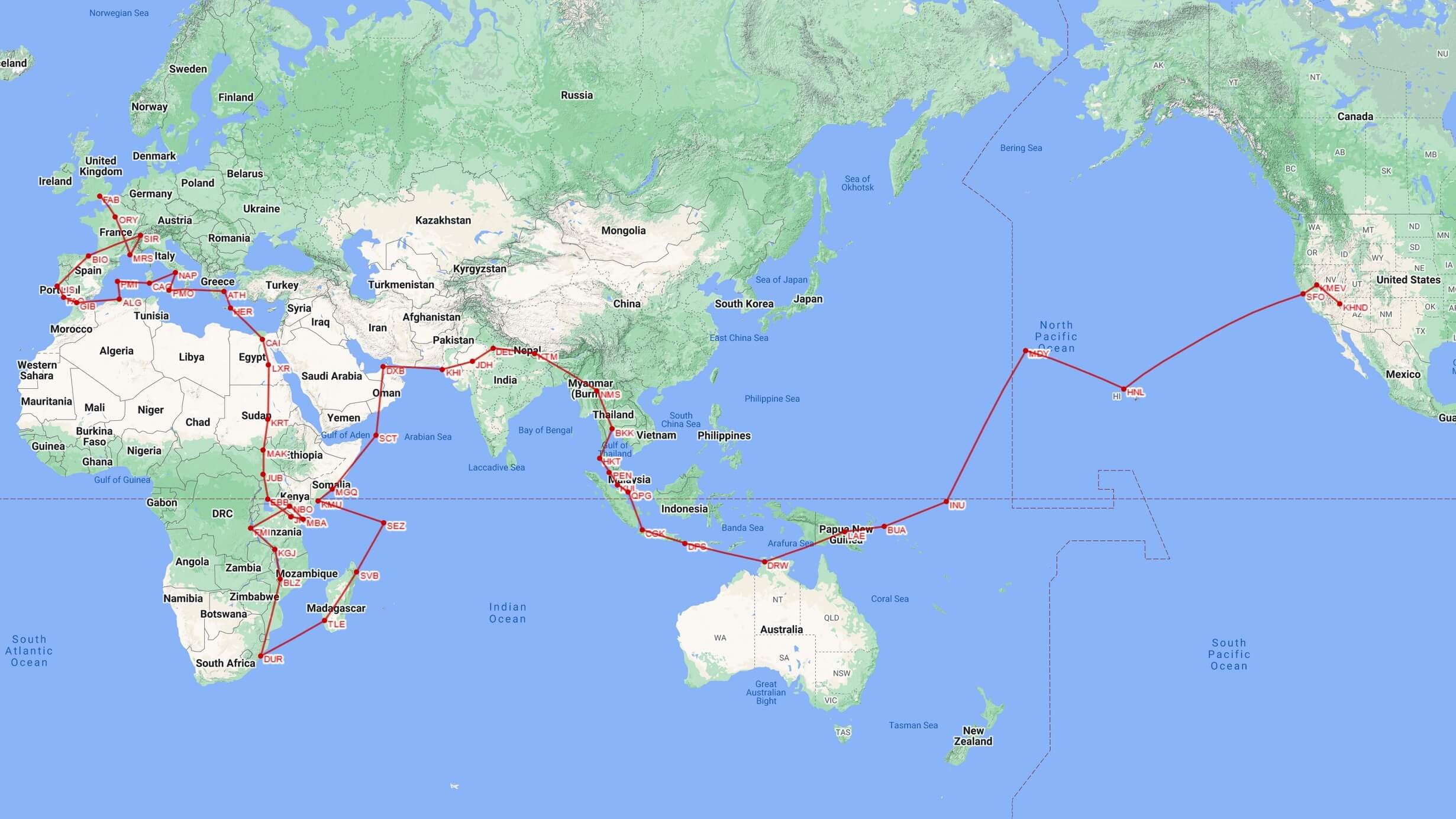 List of all legs
Around The World in 80 Flights
Next flight: Las Vegas to Burbank >>>
Inspired by: First Class Simulations