Around The World Flight 51, Buka to Nauru
We find relief from the ocean and land on the tiny island of Nauru.

Nauru, officially the Republic of Nauru, and formerly known as Pleasant Island is the world's smallest nation covering only approximately 20,72 square kilometers (8 square miles), smaller than some international airports! The island is also over 321 km (200 miles) from its nearest neighbor – Banaba Island in Kiribati, being a tiny speck of land in the vast South Pacific Ocean.
Nauru International Airport (IATA: INU, ICAO: ANYN) is the sole airport in the Republic of Nauru. The airport currently connects the country to four international passenger destinations, all served by Nauru's national airline, Nauru Airlines. The airstrip was built during the World War II Japanese occupation of Nauru using forced labor. Operations began in January 1943. After the war, it was converted to a civilian airport. (source: Wikipedia)
Flight Information
Aircraft
Airbus A320neo
Route & Distance
AYBK MORNA ANYN [838 nm, 1552 km]
Flight Plan Files
FP-AYBK-ANYN (.pln)
FP-AYBK-ANYN (.pdf)
Photo Gallery Microsoft Flight Simulator 2020
Around The World – Leg 51
Distance: 21700 nm, 40188 km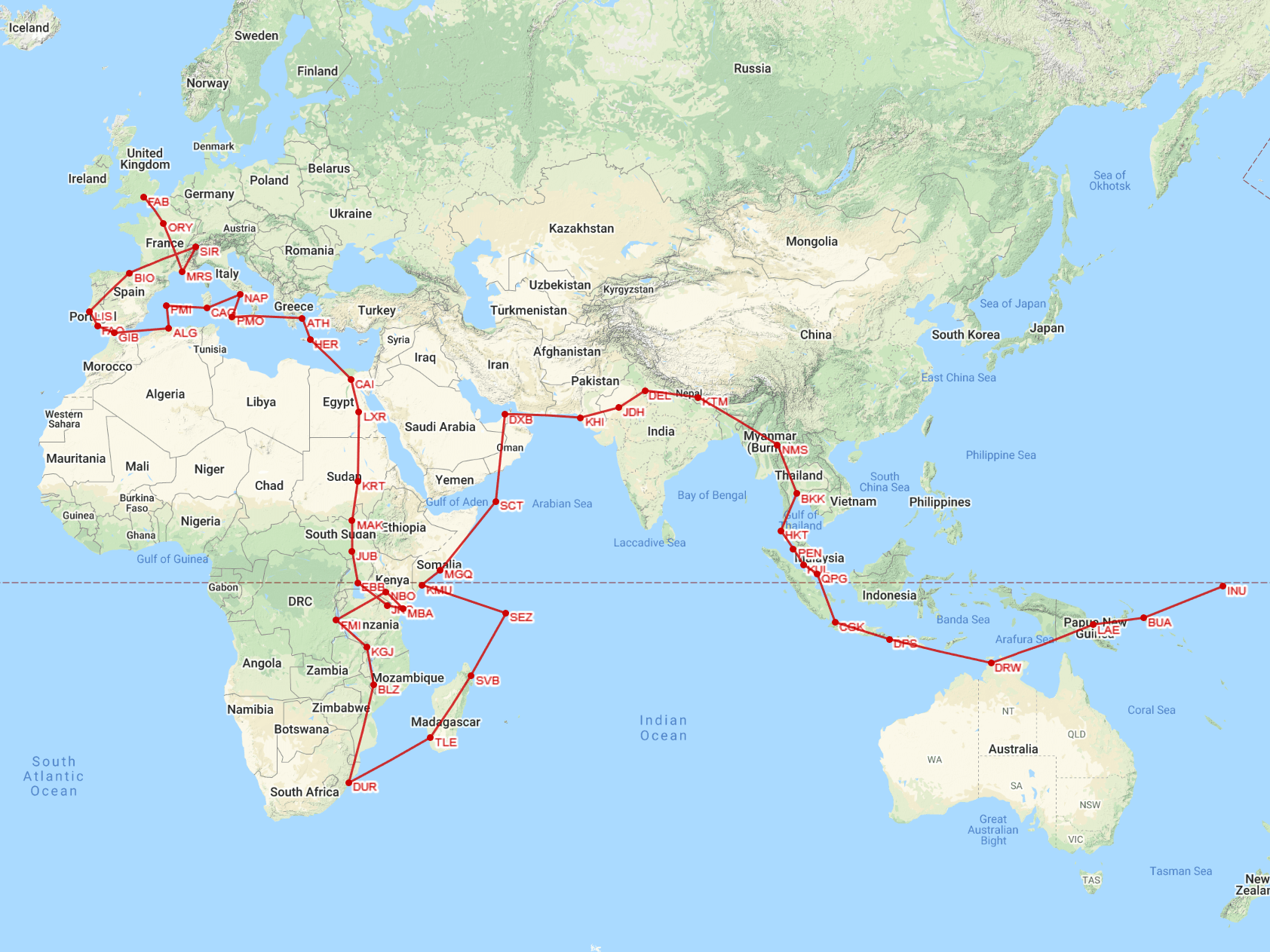 List of all legs
Around The World in 80 Flights