Around The World Flight 52, Nauru to Midway
We leave Nauru and cover a vast tract of Pacific to the island of Midway.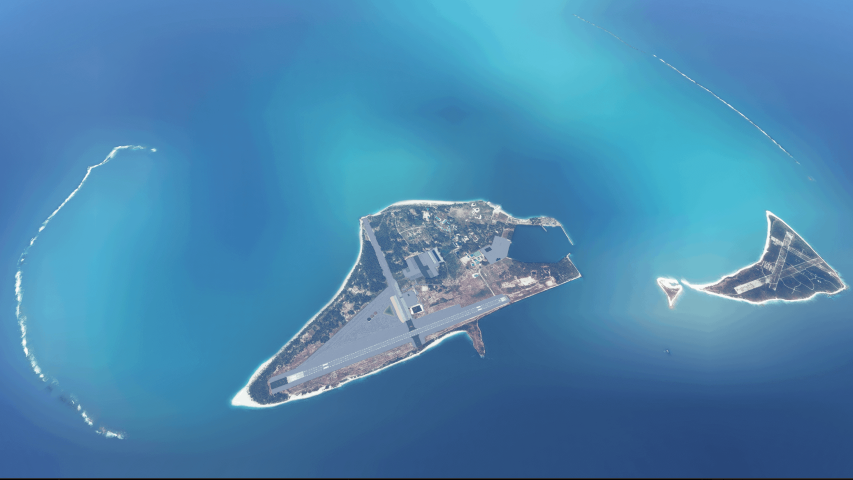 Midway Islands, not surprisingly named after its central location in the Pacific. The island also gained notoriety in the Second World War with the Battle Of Midway, where the US and Japanese forces clashed in fierce combat.
Henderson Field (IATA: MDY, ICAO: PMDY) is a public airport located on Sand Island in Midway Atoll, an unincorporated territory of the United States. It is one of three airfields named after Major Lofton R. Henderson (killed in the Battle of Midway during WWII), together with Henderson Field on Midway's Eastern Island, and Henderson Field in the Solomon Islands. The airfield now provides access to Midway Atoll National Wildlife Refuge.
Henderson Field has no control tower. From November to June, when albatross are typically present, flight arrivals and departures are limited to nighttime. Midway Atoll NWR is the world's largest nesting albatross colony. (source: Wikipedia)
Flight Information
Aircraft
Airbus A320neo
Route & Distance
ANYN MAJ NATIE PMDY
[2017nm, 3735km]
Flight Plan Files
FP-ANYN-PMDY (.pln)
FP-ANYN-PMDY (.pdf)
Photo Gallery Microsoft Flight Simulator 2020
Around The World – Leg 52
Distance: 23641 nm, 43784 km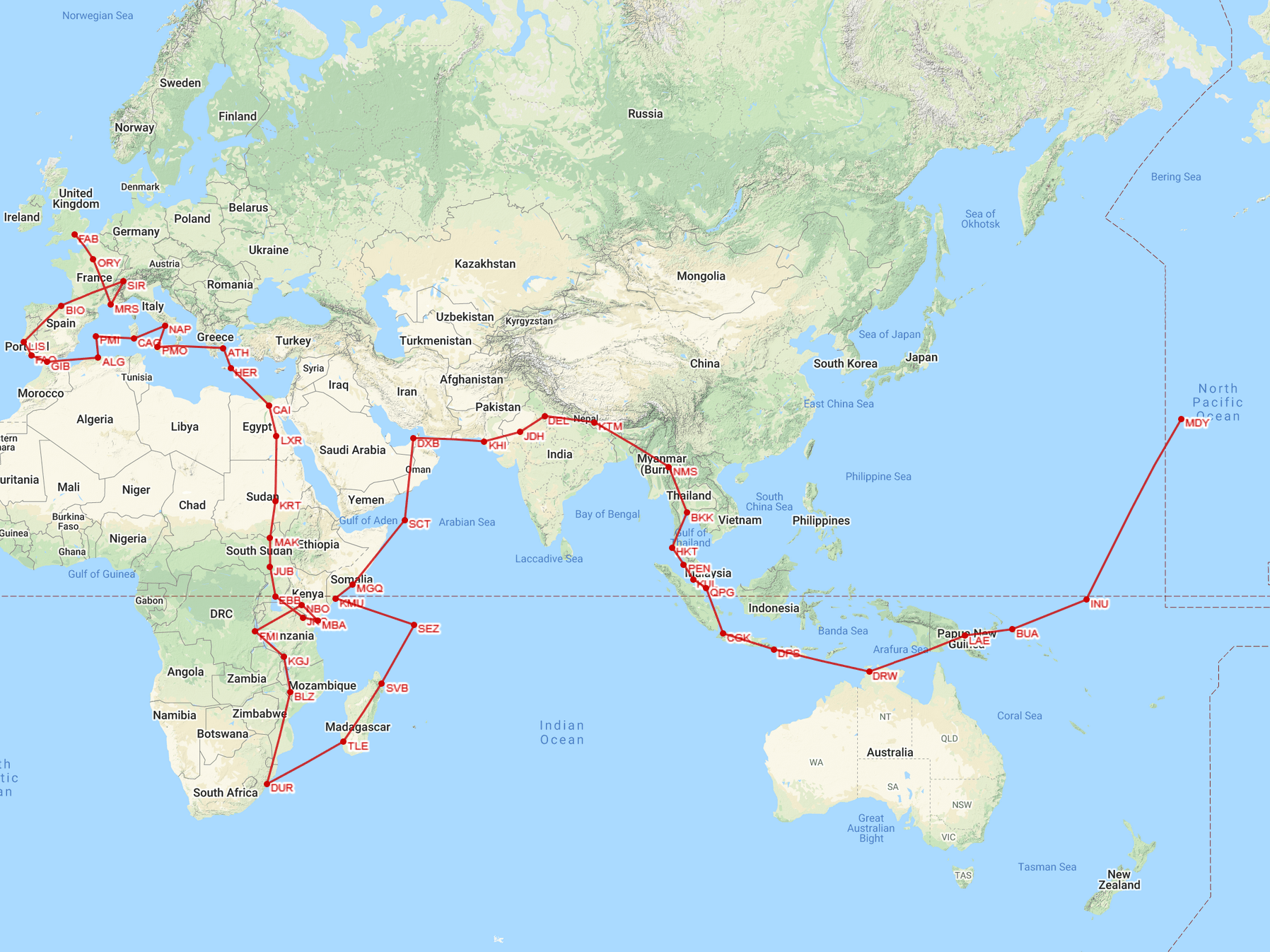 List of all legs
Around The World in 80 Flights
Next flight: Midway to Honolulu >>
Inspired by: First Class Simulations