Around The World Flight 47, Jakarta to Bali
Another tourist paradise is our next port of call, as we reach Bali.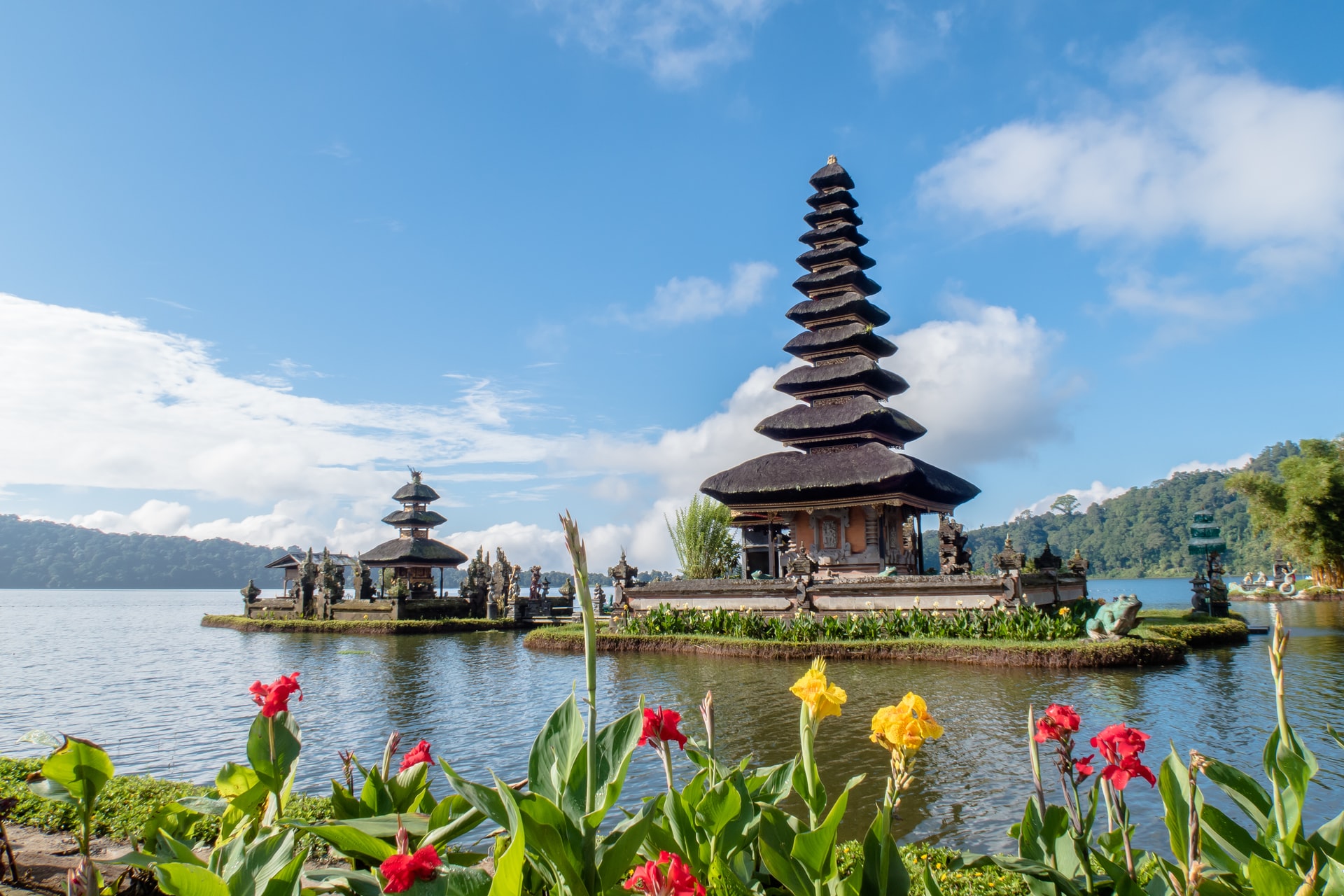 This small Indonesian island is much loved by tourists and we land at the primary town of Denpasar.
Denpasar is the capital of Bali and the main gateway to the island. The city is also a hub for other cities in the Lesser Sunda Islands. With the rapid growth of the tourism industry in Bali, Denpasar has encouraged and promoted business activities and ventures, contributing to it having the highest growth rate in Bali Province. (source: Wikipedia)
I Gusti Ngurah Rai International Airport (Indonesian: Bandar Udara Internasional I Gusti Ngurah Rai) (IATA: DPS, ICAO: WADD), is the main airport in Bali, located 13 km south of Denpasar. Ngurah Rai is the second busiest airport in Indonesia after Soekarno–Hatta International Airport. In 2018, the airport served 23,779,178 passengers. The airport has category IX and is capable of serving wide-body aircraft including the Boeing 747-8 and Airbus A380.
Airport Council International has awarded Ngurah Rai International Airport as the world's third-best airport (with 15-25 million passengers each year) in 2016 based on their services.
The airport is named after I Gusti Ngurah Rai, a Balinese hero who died on 20 November 1946 in a puputan (fight to the death) against the Dutch at Marga in Tabanan, where the Dutch defeated his company with air support, killing Ngurah Rai and 95 others during the Indonesian Revolution in 1946. (source: Wikipedia)
Flight Information
Aircraft
Daher TBM 930
Route & Distance

WIII

HLM NUREN PW CORIL CA ANY BA RABOL KHUTA

WADD


[577 nm, 1068 km]
Flight Plan Files
FP-WIII-WADD (.pln)
FP-WIII-WADD (.pdf)
Photo Gallery Microsoft Flight Simulator 2020
Around The World – Leg 47
Distance: 18474nm, 34214km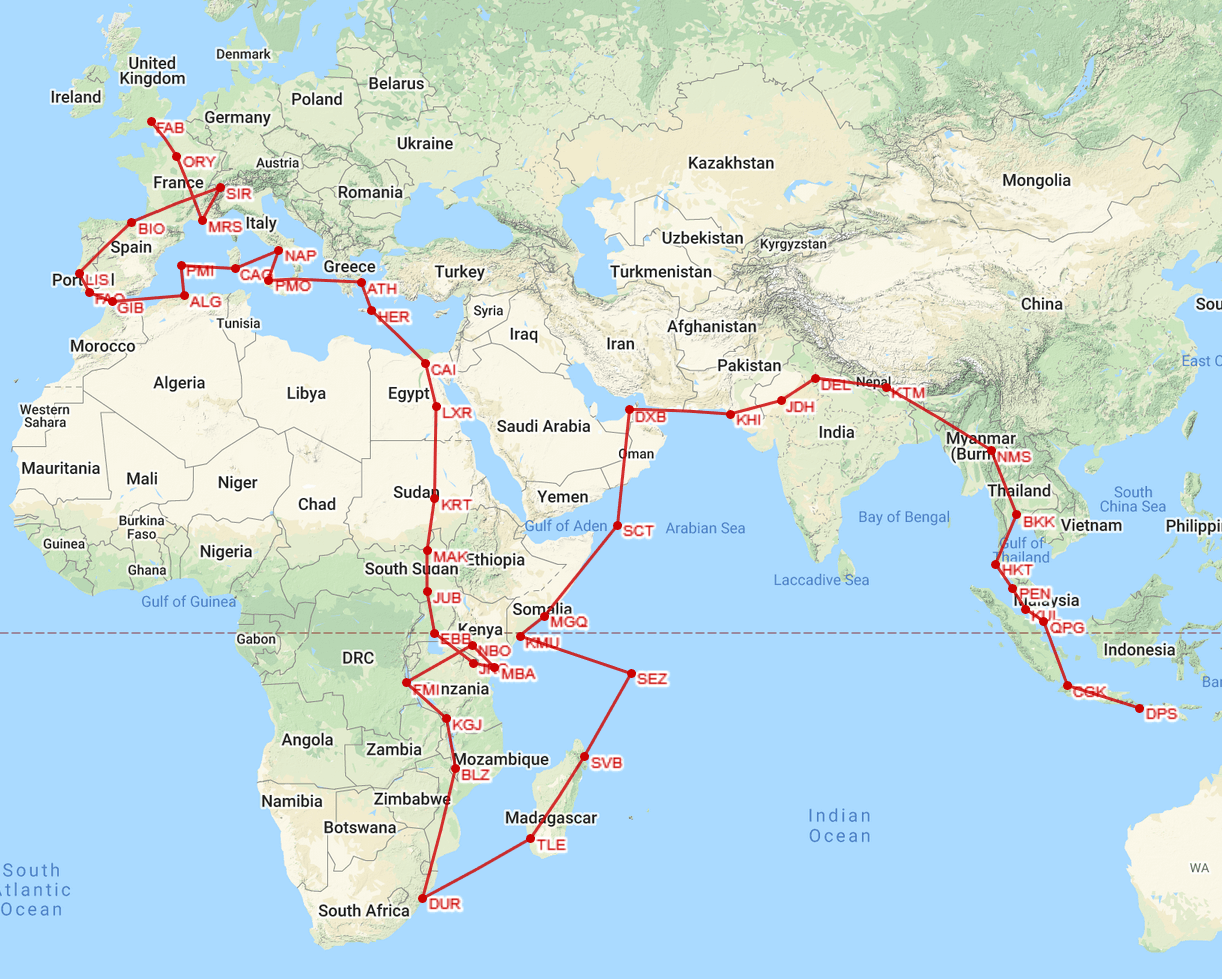 List of all legs
Around The World in 80 Flights
Next flight: Bali to Darwin >>
Inspired by: First Class Simulations