Around The World Flight 48, Bali to Darwin
A long flight southeast brings us to Australian shores as we make landfall at the airport in Darwin.
Darwin is the capital of the tropical and sparsely populated Australian Northern Territories. The city was named by John Clements Wickham, who named the area Port Darwin, in recognition of his shipmate, the naturalist Charles Darwin, after HMS Beagle made landfall on September 9th, 1839. It is the southernmost point of our journey as we turn our attention east and contemplate a mammoth Pacific crossing.
The airport is named after I Gusti Ngurah Rai, a Balinese hero who died on 20 November 1946 in a puputan (fight to the death) against the Dutch at Marga in Tabanan, where the Dutch defeated his company with air support, killing Ngurah Rai and 95 others during the Indonesian Revolution in 1946. (source: Wikipedia)
Flight Information
Aircraft
Cessna CJ4
Route & Distance

WADD

BAWAL CODOT ANGSA GOMAT NR KPG ALEGO KILIK DONYA SUDAG IDLUD EPDAM WOKKI DAKTI NEILO LAPAR

YPDN


[1004nm, 1859km]
Flight Plan Files
FP-WADD-YPDN (.pln)
FP-WADD-YPDN (.pdf)
Photo Gallery Microsoft Flight Simulator 2020
Around The World – Leg 48
Distance: 19428nm, 35980km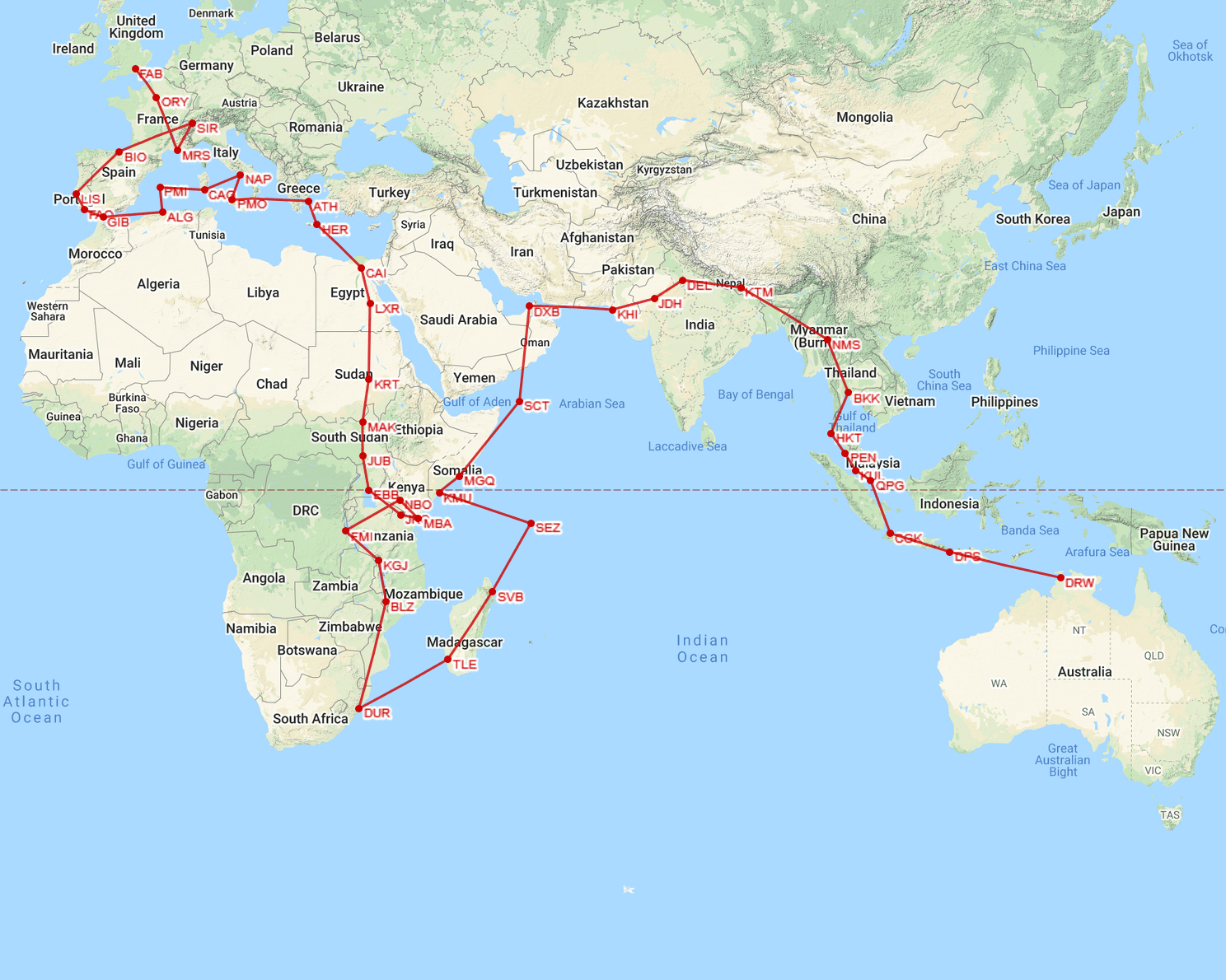 List of all legs
Around The World in 80 Flights
Next flight: Darwin to Lae >>
Inspired by: First Class Simulations