Around The World Flight 44, Penang to Kuala Lumpur
We fly from Penang to the Malaysian capital, Kuala Lumpur.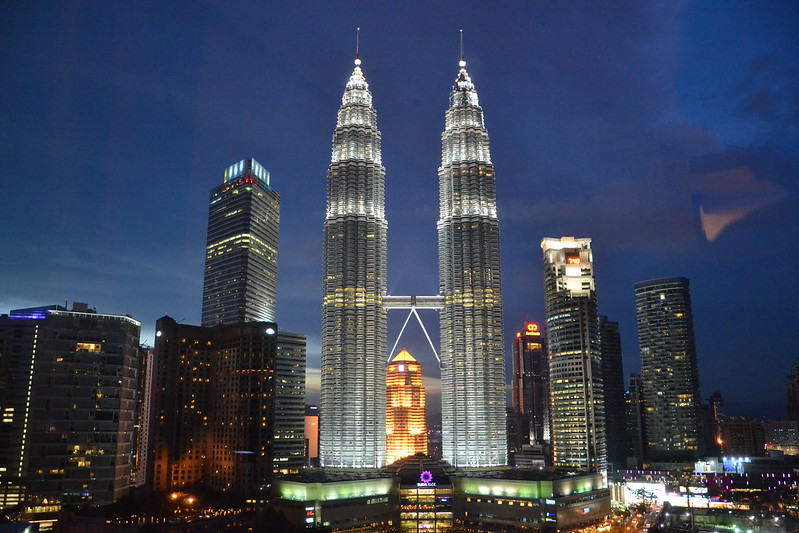 Our route of flight along the Malay coast of the Straits of Malacca follows the route of the original Orient Express that traveled from Thailand to Singapore, crossing the famous bridge over the River Kwai, further north in Thailand. As we approach Kuala Lumpur a gleaming metropolis appears on the horizon, seemingly improbably surrounded by dense jungle. After landing in Kuala Lumpur take time to enjoy the sights of this sparkling vibrant city with its huge skyscrapers.
Kuala Lumpur International Airport (KLIA) (Bahasa Malaysia: Lapangan Terbang Antarabangsa Kuala Lumpur), (IATA: KUL, ICAO: WMKK) is Malaysia's main international airport and one of the biggest airports in Southeast Asia and worldwide. It is located in Sepang District of Selangor, approximately 45 kilometers (28 mi) south of Kuala Lumpur city center, and serves the Greater Klang Valley conurbation (source: Wikipedia).
Flight Information
Photo Gallery Microsoft Flight Simulator 2020
Around The World – Leg 44
Distance: 17311 nm, 32060 km
List of all legs
Around The World in 80 Flights
Next flight: Kuala Lumpur to Singapore >>>
Inspired by: First Class Simulations