Around The World Flight 45, Kuala Lumpur to Singapore
We travel further along the Straits of Malacca to the city of Singapore.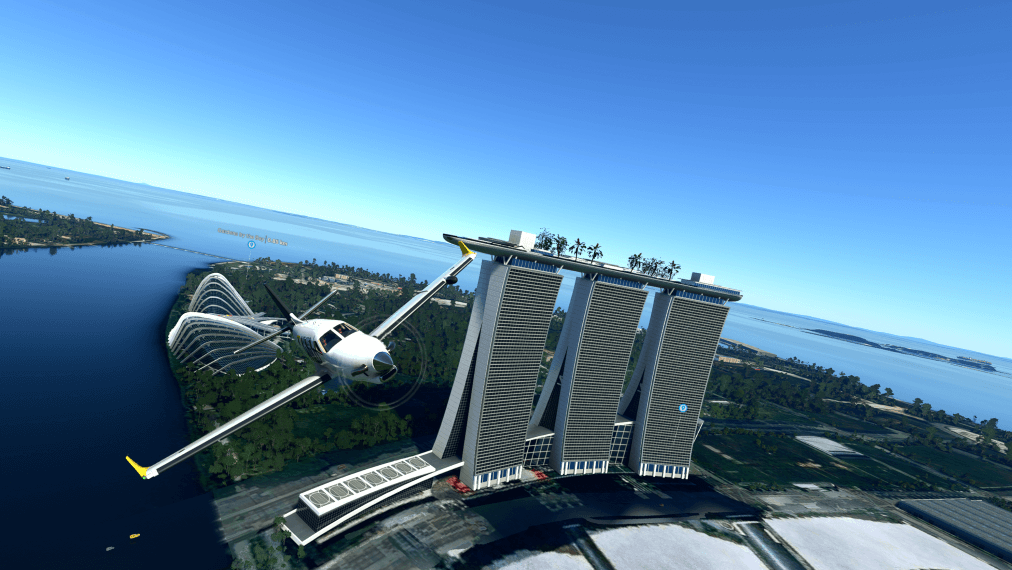 Singapore, once a British colony, is a tiny island nation, connected to mainland Malaysia by a causeway to the Malay town of Johor Bahru. Our flight crosses Johor and we are immediately vectored into final approach to Singapore Paya Lebar Airport. The city of Singapore is a curious mixture of modern skyscrapers and colonial charm.
Paya Lebar Air Base (PLAB) (IATA: QPG, ICAO: WSAP) is a military airbase of the Republic of Singapore Air Force (RSAF) and the United States Air Force (USAF) located at Airport Road in Paya Lebar, in the central-eastern part of Singapore. The airbase goes by the motto of Strength Through Readiness. Originally built in 1954 as Singapore International Airport to replace Kallang Airport, control of the airport was transferred to RSAF in 1980 when it was renamed Paya Lebar Air Base, following the relocation of the civilian airport to Changi. (source: Wikipedia)
Flight Information
Photo Gallery Microsoft Flight Simulator 2020
Around The World – Leg 45
Distance: 17467 nm, 32348 km
List of all legs
Around The World in 80 Flights
Next flight: Singapore to Jakarta >>>
Inspired by: First Class Simulations