Around The World Flight 16, Cairo to Luxor
The eye-catching flight along the Nile at low altitude brings us to Luxor, in southern Egypt.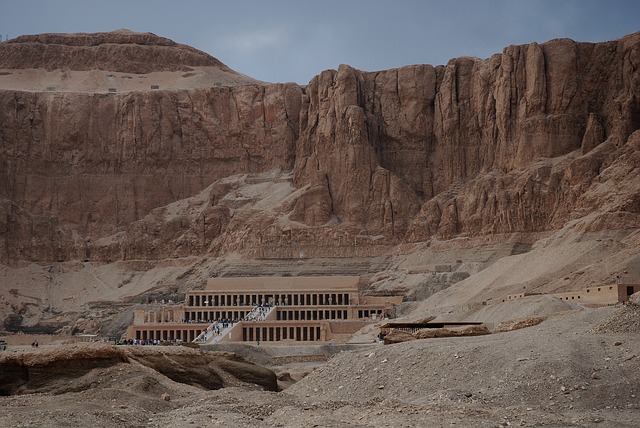 Flying along the Nile at low altitudes gives us opportunity to see how this part of the continent was developing through ages. Large cities and small towns were growing along the life-giving river. We can spot thousands of canals and channels dug deep into the desert, only to irrigate dry lands.
The Nile is a major north-flowing river in north-eastern Africa. The Nile is credited as the longest river in the world. The source of the Nile is Lake Victoria in east central Africa. From its farthest stream in Burundi, it extends 6,695 km (4,160 miles) in length! See also: Amazon Longer Than Nile River, Scientists Say. The Nile is an "international" river as its water resources are shared by eleven countries. In particular, the Nile is the primary water source of Egypt and Sudan.
Luxor is a city in Upper (southern) Egypt and the capital of Luxor Governorate. As the site of the Ancient Egyptian city of Thebes, Luxor has frequently been characterized as the "world's greatest open-air museum", as the ruins of the temple complexes at Karnak and Luxor stand within the modern city.
Immediately opposite, across the River Nile, lie the monuments, temples and tombs of the West Bank Necropolis, which includes the Valley of the Kings and Valley of the Queens.
The Northern Monastery (Deir el-Bahari) is a complex of mortuary temples and tombs. The first monument built at the site was the mortuary temple of Mentuhotep II of the Eleventh dynasty. It was constructed during the 15th century BC. (source: Wikipedia).
Flight Information
Photo Gallery (X-Plane 10)
Around The World – Leg 16
Distance traveled: 4557 nm, 8440 km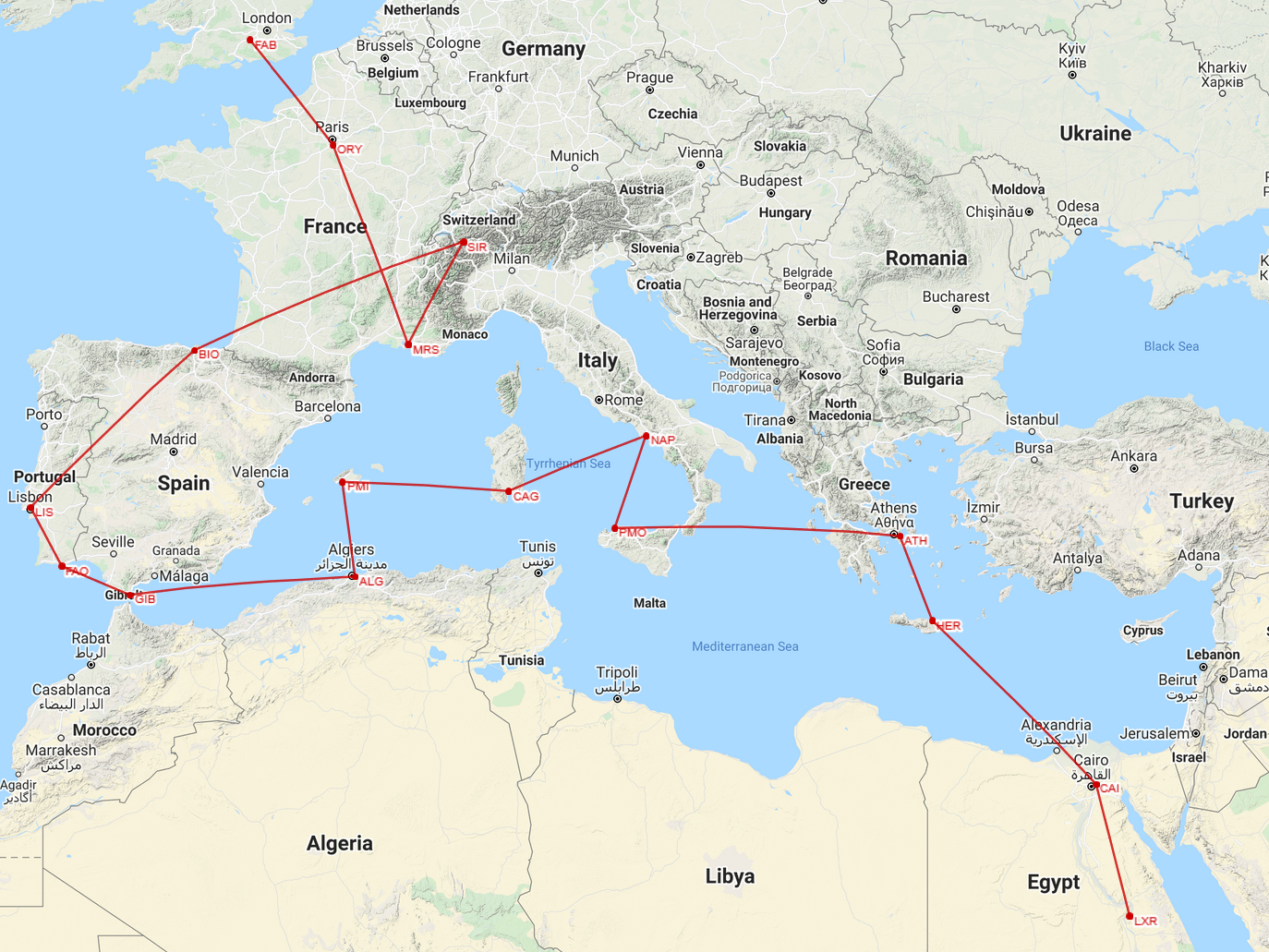 List of all flights
Around The World in 80 Flights
Next flight: Luxor to Khartoum >>>
Inspired by: First Class Simulations