Around The World Flight 17, Luxor to Khartoum
Cruising at high altitude over Egypt brings us to Khartoum in Sudan, where the White Nile meets the Blue Nile.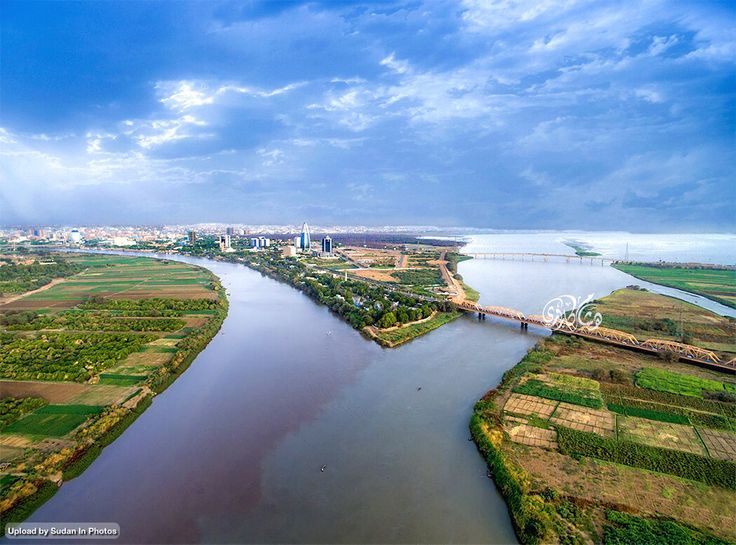 We will be cruising at the high altitude of 35000ft, hopefully the weather will be good enough so we can see from the above, how massive the continent of Afrika is. At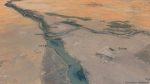 Khartoum the White Nile, coming north from Lake Victoria meets the Blue Nile from Ethiopia where combined arms form a new River Nile flowing north to Egypt. The location where the two Niles meet is known as "al-Mogran", meaning the confluence.
Flight Information

HELX-HSSS (IFR)

Departure

Luxor (HELX)

Destination

Khartoum (HSSS)


Aircraft

Airbus a320neo

Cruising altitude

FL350 35000ft. 10668m (10.6km)

Date & Time

April 10, 2016 16:45 Zulu

Waypoints & Distance

HELX  LXR BOVAR LOPID SML NUBAR MRW ALPOX HSSS

630.4nm, 1167.5km, Time: 1h:58m

Flight Plan & 

Scenery Tiles

FP_HELX-HSSS (PDF)

Scenery: X-Plane default
Photo Gallery
Around The World – leg 17 journey progress: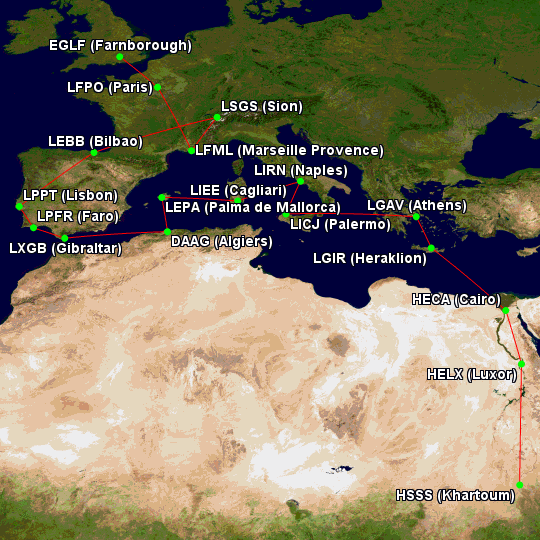 Next flight: Khartoum to Malakal >>>
The list of all flights:
Inspired by: First Class Simulations
By continuing to use the site, you agree to the use of cookies. more information
The cookie settings on this website are set to "allow cookies" to give you the best browsing experience possible. If you continue to use this website without changing your cookie settings or you click "Accept" below then you are consenting to this.