Around The World Flight 76, Saint Petersburg to Warsaw
As we continue on a captivating journey from St. Petersburg to historic Warsaw, Poland, explore these significant cities that shaped 20th-century history.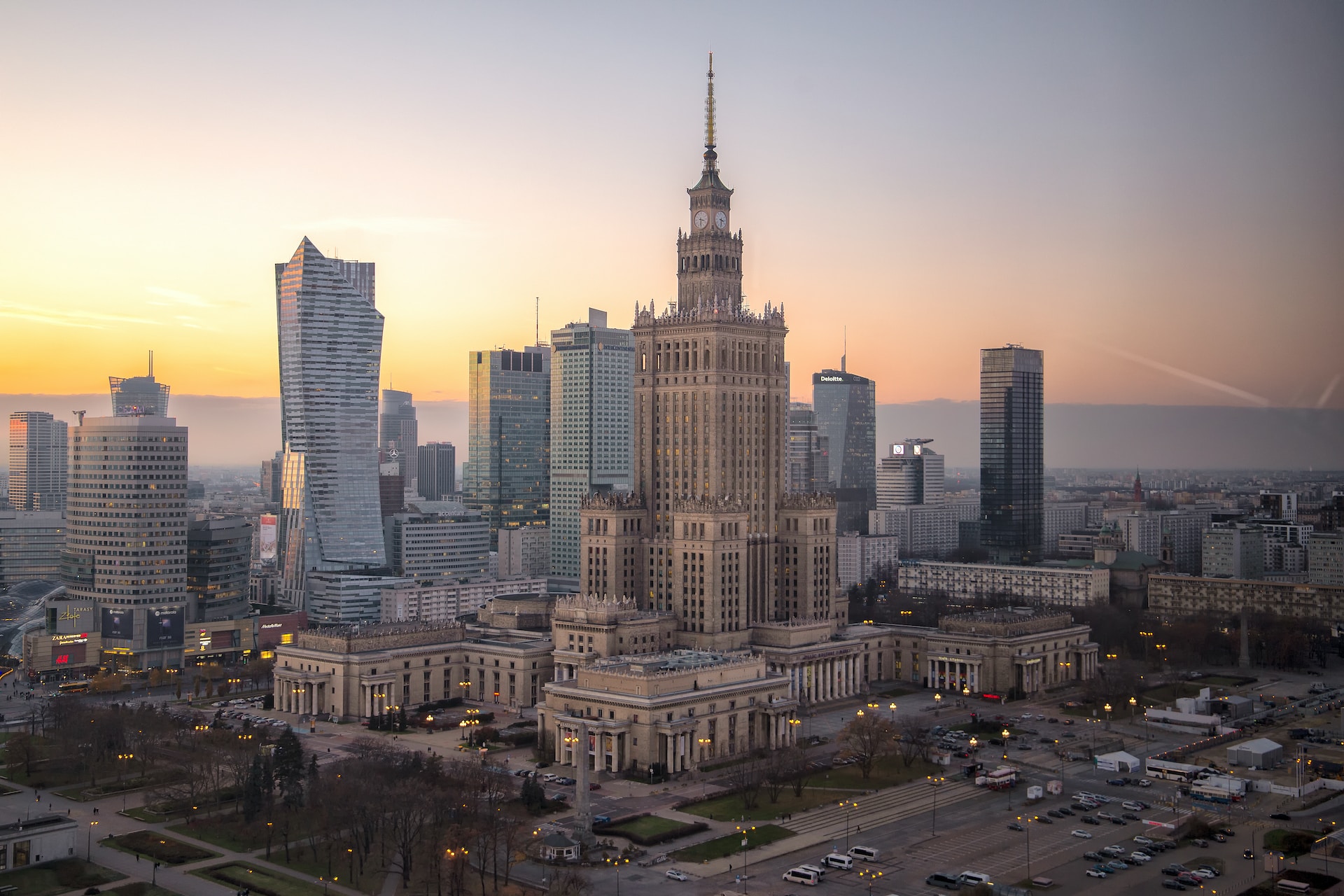 Warsaw, the vibrant capital city of Poland, welcomes visitors with its fascinating blend of rich history and contemporary charm. Marvel at the city's resilience as you delve into its past, rising from the ashes of World War II to become a thriving metropolis. Explore the meticulously reconstructed Old Town, a UNESCO World Heritage site, where historic architecture and cobblestone streets evoke the city's medieval roots. Discover the imposing Royal Castle, the symbol of Polish royalty, and stroll along the picturesque Vistula River, where the modern skyline contrasts with the city's historical landmarks.
Warsaw's history is marked by moments of resilience and triumph. During the challenging times of communism, the city experienced hardships and restrictions. However, the spirit of its people persevered, leading to significant victories over Soviet influence and the eventual collapse of the Berlin Wall.
Under communism, Warsaw faced a period of political repression and economic struggles, yet its inhabitants continued to push for freedom and independence. The city became a symbol of resistance and courage, culminating in the historic events of 1989 when Poland's Solidarity movement played a crucial role in dismantling the communist regime.
Warsaw's victory over Soviet influence and the subsequent fall of the Berlin Wall in 1989 brought about a momentous change in the course of history. The reunification of Germany and the end of communist rule in Eastern Europe marked a turning point, leading to greater freedom and democracy for the people of Warsaw, Poland and the region.
Warsaw Chopin Airport (IATA: WAW, ICAO: EPWA), commonly referred to as Warsaw International Airport, is the largest and busiest airport in Poland. Conveniently located just about 10 kilometers southwest of the city center. Named after the renowned composer Frédéric Chopin, the airport is a vital transportation hub for domestic and international travelers visiting the capital city, Warsaw. The airport is a central hub for LOT Polish Airlines as well as a base for Enter Air and Wizz Air.
Flight Information
Aircraft
Airbus A320neo
Route & Distance
ULLI F360 TURAL1B TURAL L870 RESMO DCT VALGA M985 SUWGI M857 GERVI P851 NEPOX NEPOX5U EPWA
[641 nmi, 1188 km]
Flight Plan Files
FP-ULLI-EPWA (.pln)
FP-ULLI-EPWA (.pdf)
Photo Gallery
Around The World – Leg 76
Distance: 35863 nm, 66418 km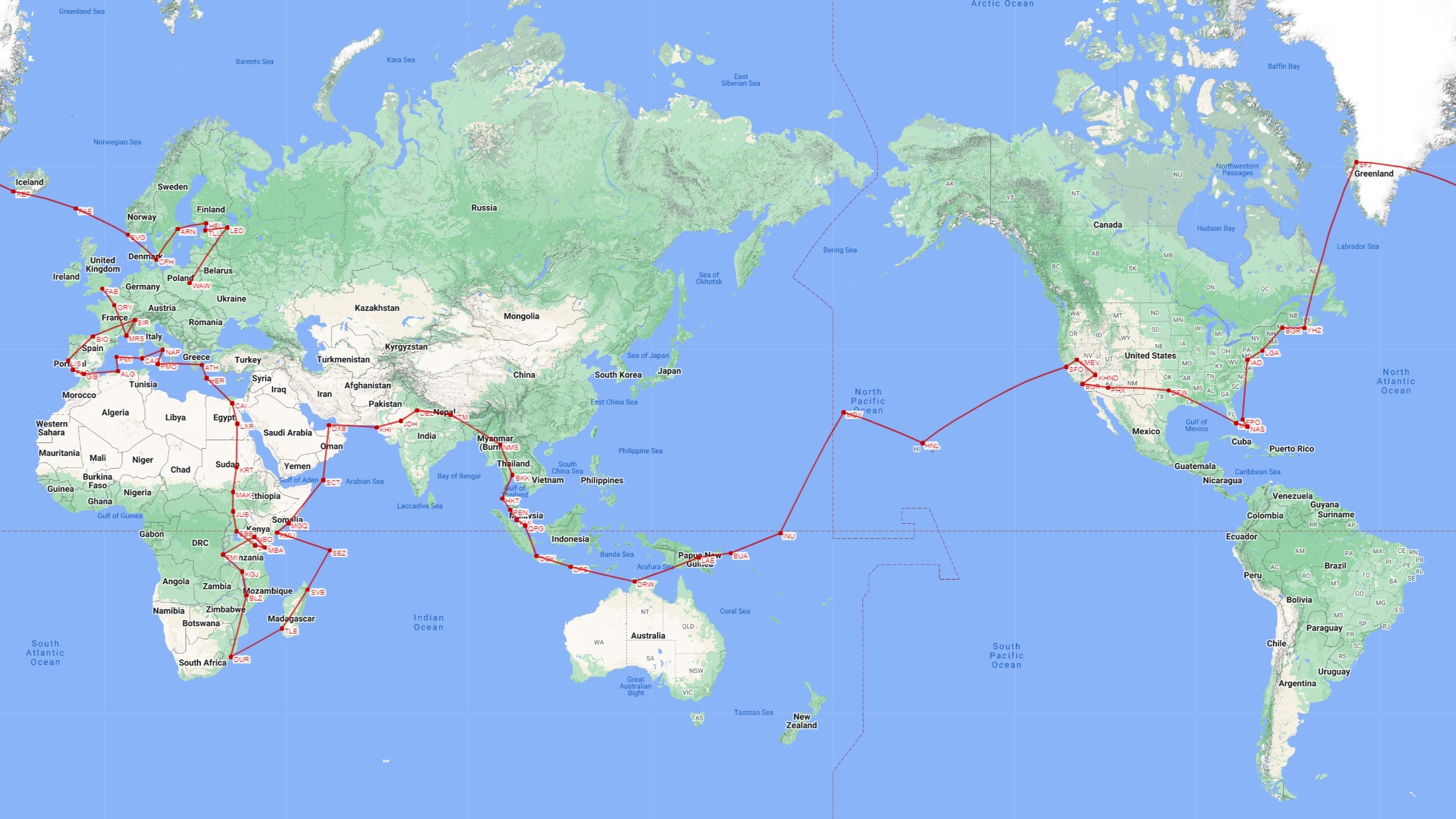 List of all legs
Around The World in 80 Flights
Next flight: Warsaw to Rotterdam >>>
Inspired by: First Class Simulations