Around The World Flight 73, Stockholm to Helsinki
We take a short flight from Stockholm to Helsinki, immersing ourselves in the captivating scenery of Finland's archipelago. Flying above this island paradise and witnessing the wonders that make this Baltic region truly unforgettable.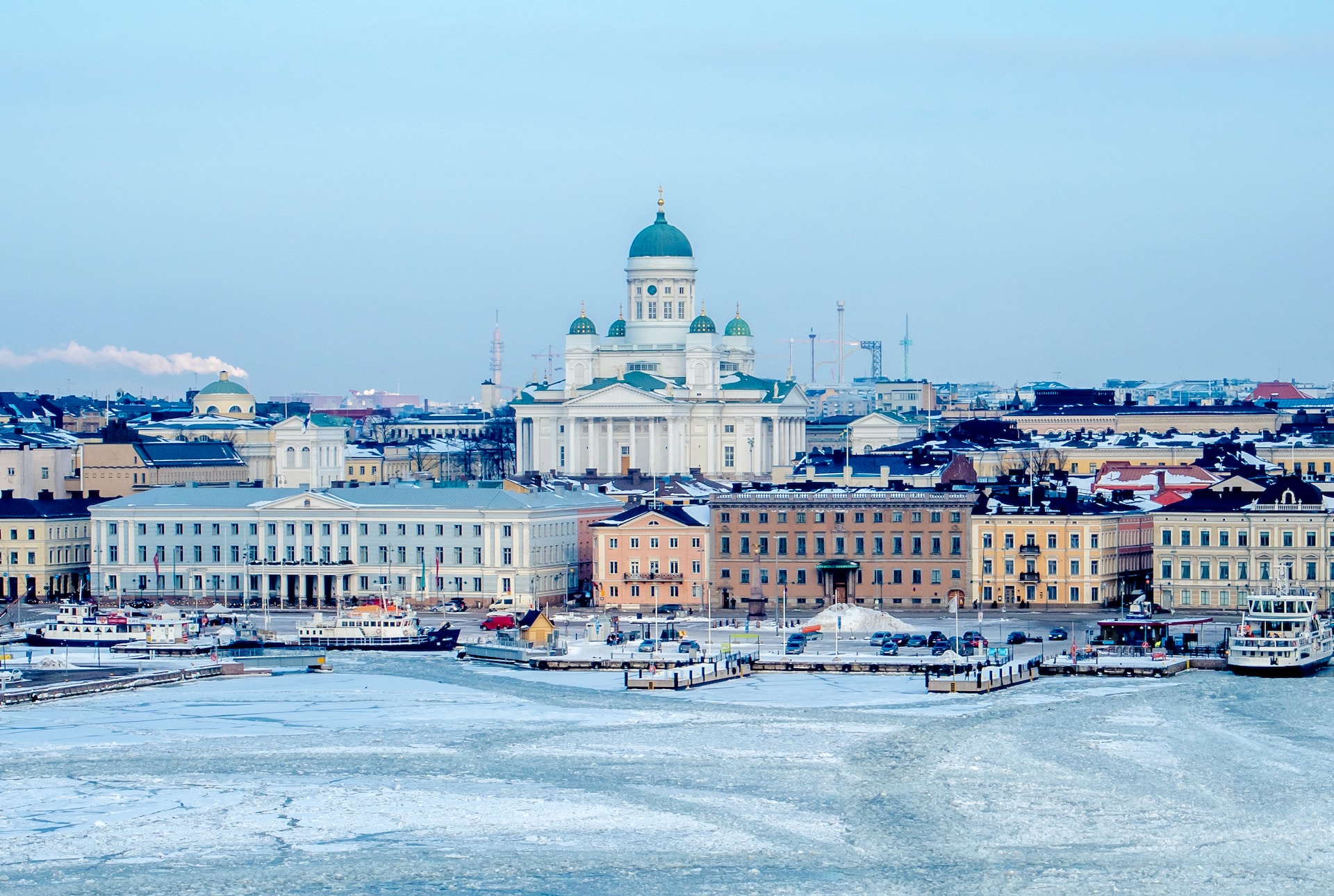 Helsinki, the vibrant capital of Finland, is a city that seamlessly blends culture and nature, creating a unique and captivating destination. With its picturesque waterfronts, lush parks, and world-class museums. Helsinki, has added a delightful touch of humor to its winter landscape with an amusing welcome banner for travelers. As the cold months approach, visitors arriving in Helsinki are greeted by a banner that brings a smile to their faces.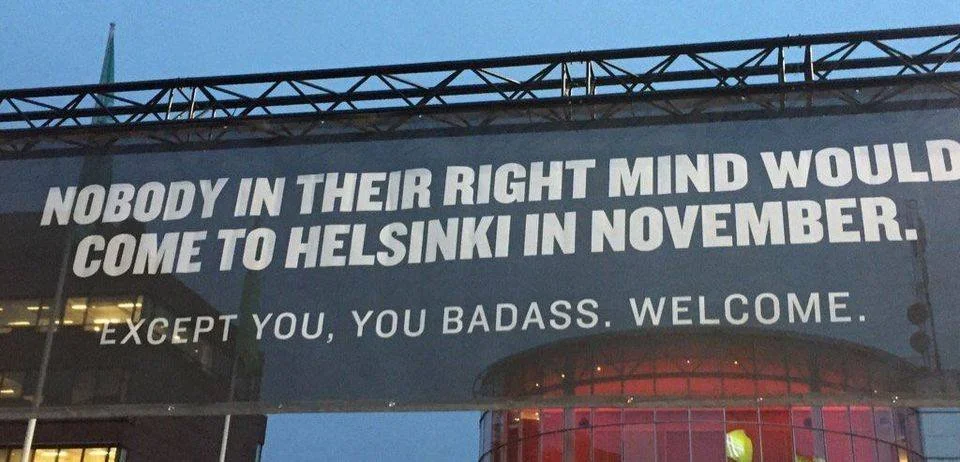 Helsinki's Hilarious Winter Welcome Banner for Travelers
Helsinki Airport (IATA: HEL, ICAO: EFHK) also known as Helsinki-Vantaa Airport, is the primary airport serving the city of Helsinki. Situated approximately 17 kilometers north of the city center, it is one of the busiest airports in Northern Europe and a major hub for both domestic and international air travel. Airport serves as Finnair's main hub and plays a significant role in the airline's history.
In the 1950s, Finnair became the first airline to operate regularly scheduled flights over the North Pole. This unique route, known as the "Polar Route", significantly reduced the flying time between Europe and Asia. Helsinki Airport, due to its strategic location, served as a crucial stopover point for these transpolar flights.
Flight Information
Aircraft
Vision Jet G2
Route & Distance
ESSA RIKUM RIRIP ODESO LAKUT EFHK
[228 nmi, 423 km]
Flight Plan Files
FP-ESSA-EFHK (.pln)
FP-ESSA-EFHK (.pdf)
Photo Gallery
Around The World – Leg 73
Distance: 35086 nm, 64980 km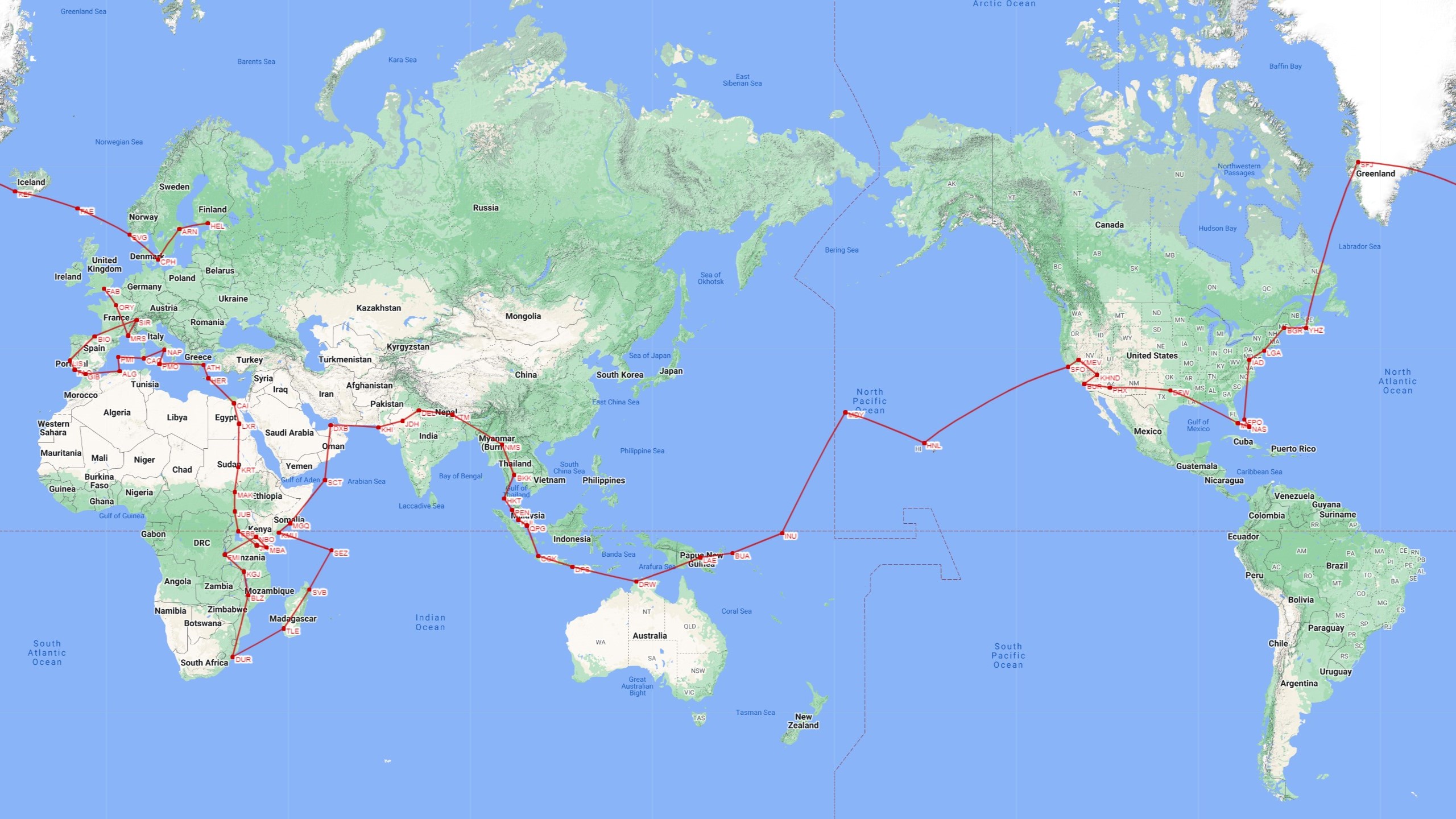 List of all legs
Around The World in 80 Flights
Next flight: Helsinki to Tallinn >>>
Inspired by: First Class Simulations