Around The World Flight 54, Honolulu to San Francisco
There is no land between Hawaii and the west coast of the USA, so we make a long trek east towards San Francisco.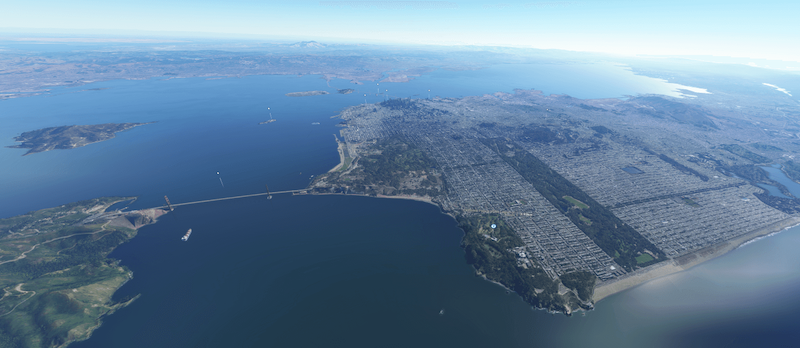 As consolation, our flight plan brings us to the USA on the famed California coast close to Carmel. The California Pacific coast is one of nature's greatest achievements. We commence our arrival, turning slightly inland to arrive at San Francisco from the south, flying over the vast industrial region known as Silicon Valley, as Menlo Park and Palo Alto pass under our wings.
San Francisco International Airport (IATA: SFO, ICAO: KSFO), is an international airport in San Mateo County, 13 miles (21 km) south of Downtown San Francisco, California. It has flights to points throughout North America and is a major gateway to Europe, Middle East and Asia. KSFO is the largest airport in the San Francisco Bay Area and the second busiest in California, after Los Angeles International Airport.(source: Wikipedia)
Flight Information
Aircraft
Airbus A320neo
Route & Distance
PHNL CLUTS CEBEN CIVIT CORTT CUNDU CREAN CINNY HUNTS PASIF PIRAT BRINY ARGGG KSFO
[2128nmi, 3943 km]
Flight Plan Files
FP-PHNL-KSFO (.pln)
FP-PHNL-KSFO (.pdf)
Photo Gallery
Around The World – Leg 54
Distance: 26863 nm, 49751 km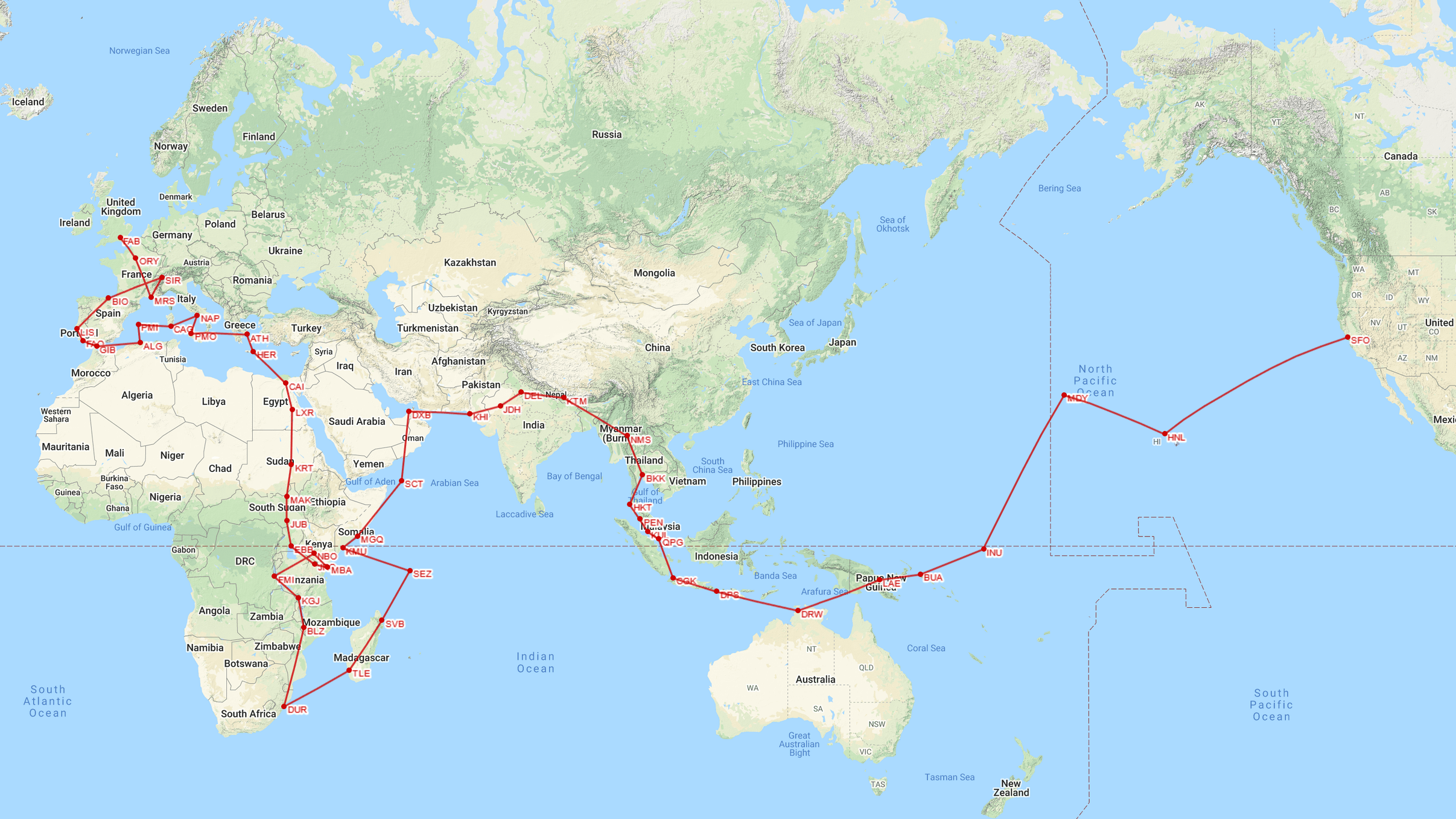 List of all legs
Around The World in 80 Flights
Next flight: San Francisco to Lake Tahoe >>
Inspired by: First Class Simulations