Around The World Flight 55, San Francisco to Lake Tahoe
We leave San Francisco, heading inland towards the Lake Tahoe area.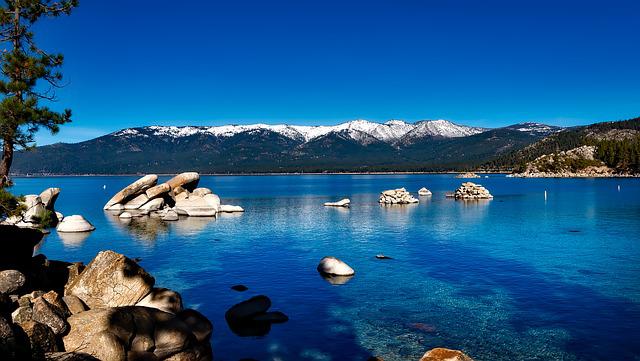 Lake Tahoe is one of the most dramatic destinations in the world, straddling the California and Nevada borders. High peaks surround crystal clear waters and it is little wonder that this is one of the primary tourist destinations in the USA. We skirt the edge of the lake as we land at Minden‐Tahoe airport. Interestingly, the lake shores, due to their elevation can be snowbound in the winter, with many famed ski resorts at Tahoe whilst the nearby airport at Minden is usually extremely hot, being in the Nevada desert. A short drive from Lake Tahoe can see a change from deep snow to desert heat as the highway is followed down the mountain from Tahoe to Minden. The view is also spectacular, but not for the squeamish, as a narrow twisting mountain road provides stunning views of Minden far below. This sudden change in elevation also affects us as pilots. We have to remain at a relatively high altitude to clear the Tahoe peaks, yet Minden Airport is immediately the other side with Tahoe being to one side of the airport, leaving us much too high to perform a direct landing.
Minden–Tahoe Airport (IATA: MEV, ICAO: KMEV) is a general aviation airport serving the Carson Valley in Douglas County, Nevada, United States, including the towns of Minden, Gardnerville and Genoa, Nevada; and Lake Tahoe to the west. The airport is about five miles north of Minden. It is home to the Sierra Front Interagency Dispatch Center and regional firefighting air tanker base. The airport is a mecca for soaring, and many North American and world records have been flown out of Minden in the many gliders that it hosts. (source: Wikipedia)
Flight Information
Aircraft
Daher TBM 930
Route & Distance
KSFO OAK SALAD ALTAM OAKEY VISTO SAC KMEV [172 nmi, 318,5 km]
Flight Plan Files
FP-KSFO-KMEV (.pln)
FP-KSFO-KMEV (.pdf)
Photo Gallery
Around The World – Leg 55
Distance: 27012 nm, 50027 km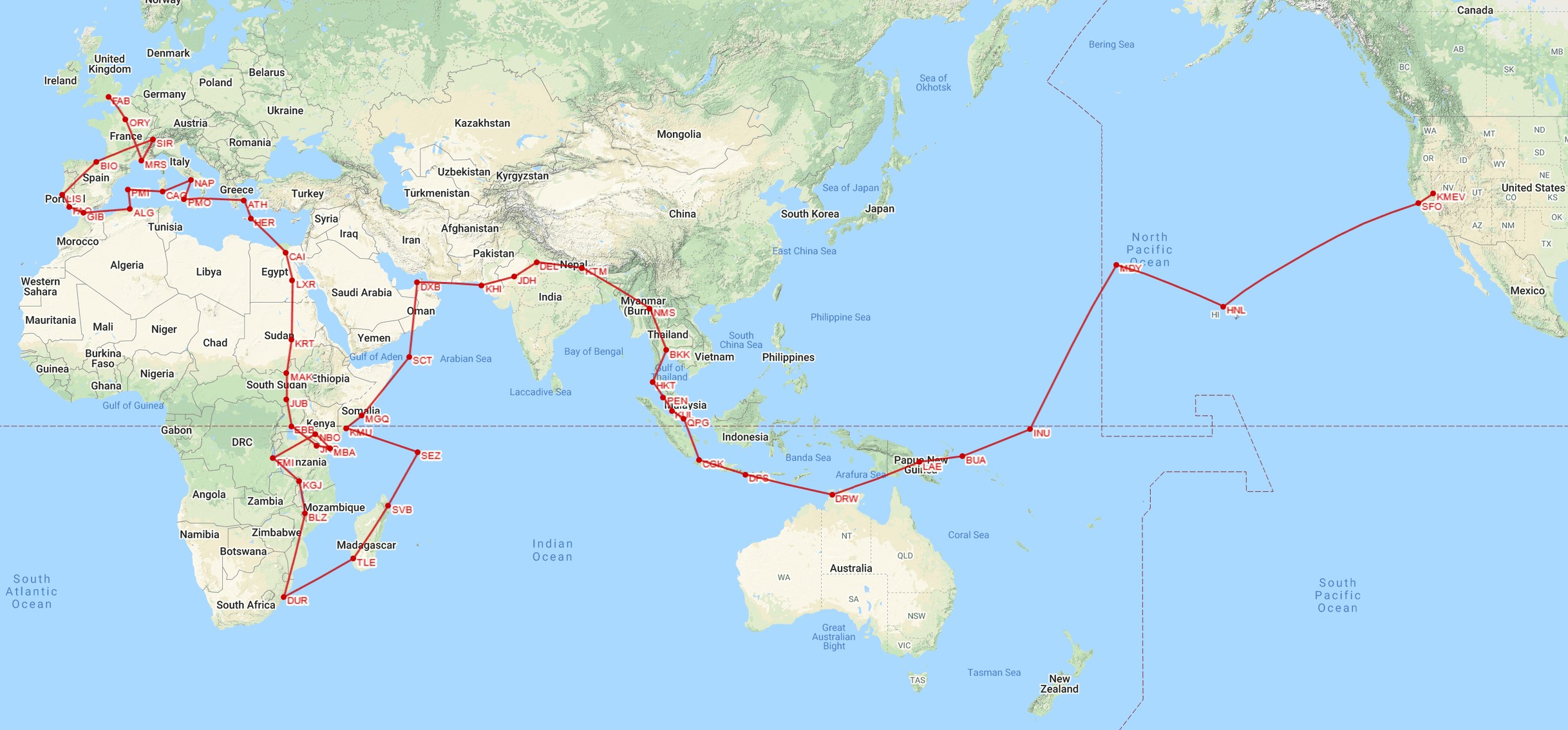 List of all legs
Around The World in 80 Flights
Next flight: Lake Tahoe to Las Vegas, stay tuned!
Inspired by: First Class Simulations