Around The World Flight 53, Midway to Honolulu
We reach our first major international airport, Honolulu, since leaving Australia as we say Aloha to the Hawaiian island chain.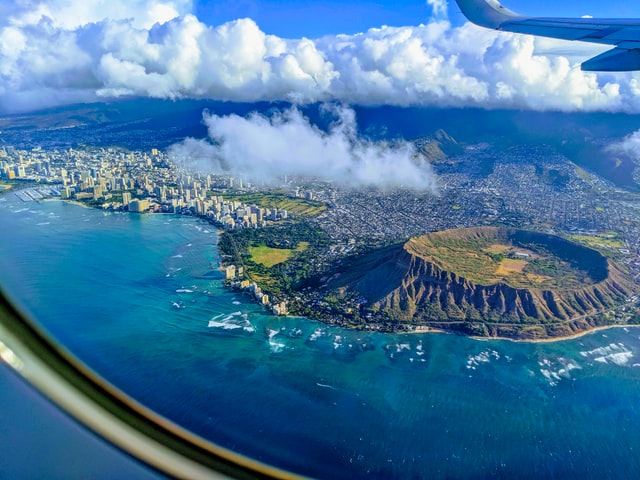 The staggering beauty of the islands is a welcome sight indeed after the many hours of empty ocean that have preceded our arrival.
Daniel K. Inouye International Airport (IATA: HNL, ICAO: PHNL), also known as Honolulu International Airport, is the main airport of Oahu in the State of Hawaii. The airport is named after U.S. Senator and Medal of Honor recipient Daniel K. Inouye, who represented Hawaii from 1963 until his death in 2012. The airport is located in the Honolulu census-designated place three miles (5 km) northwest of Honolulu's central business district. The airport serves as the principal hub of Hawaiian Airlines and is also a base for Aloha Air Cargo. (source: Wikipedia)
Flight Information
Aircraft
Airbus A320neo
Route & Distance
PMDY CANON KLANI KLANI BAFRE SHLLS PHNL
[1140nm, 2111km]
Flight Plan Files
FP-PMDY-PHNL (.pln)
FP-PMDY-PHNL (.pdf)
Photo Gallery Microsoft Flight Simulator 2020
Around The World – Leg 53
Distance: 24779 nm, 45891 km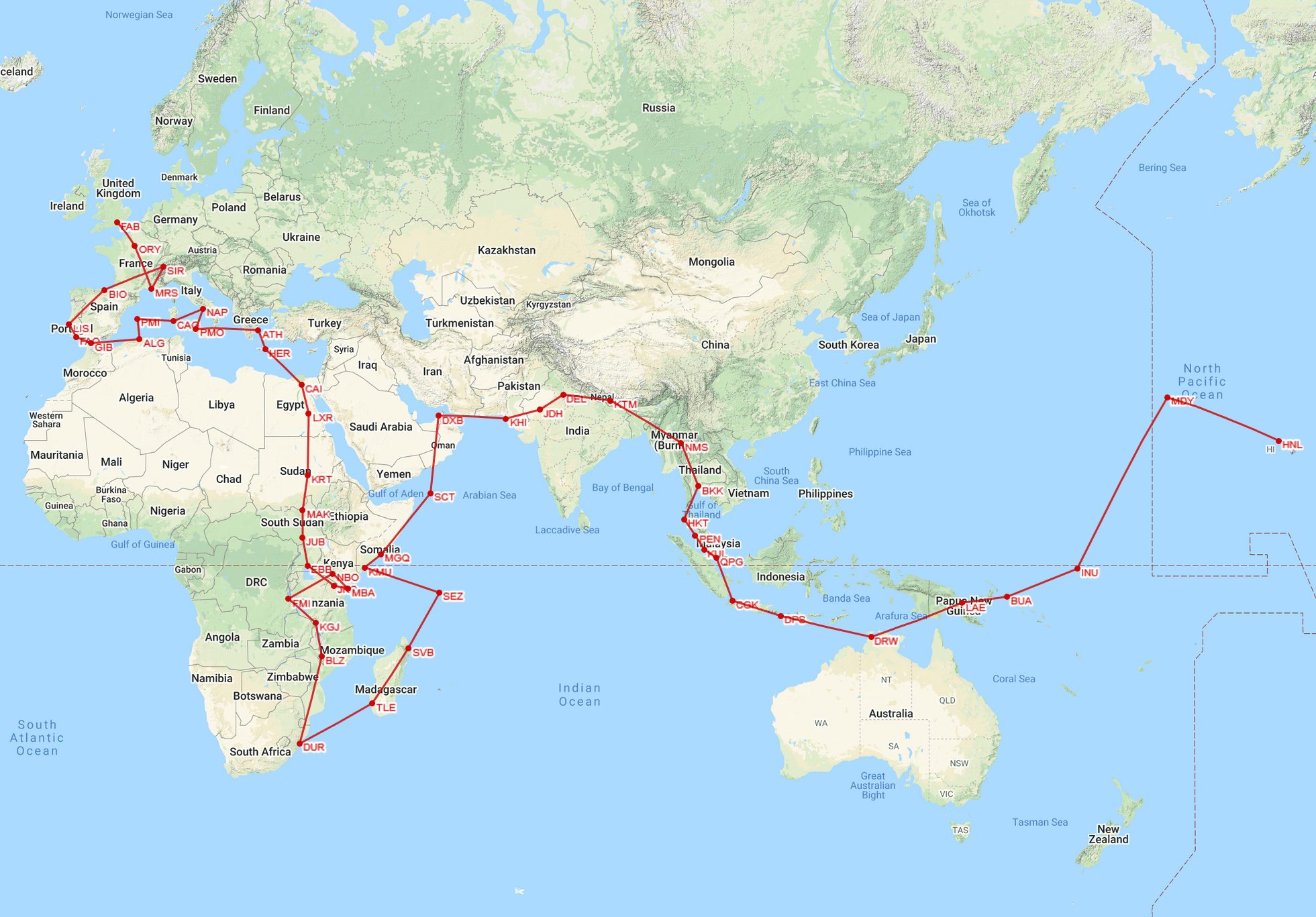 List of all legs
Around The World in 80 Flights
Next flight: Honolulu to San Francisco, stay tuned!
Inspired by: First Class Simulations