Around The World Flight 43, Phuket to Penang
We fly south to another holiday island, the island of Penang, with its well-equipped airport.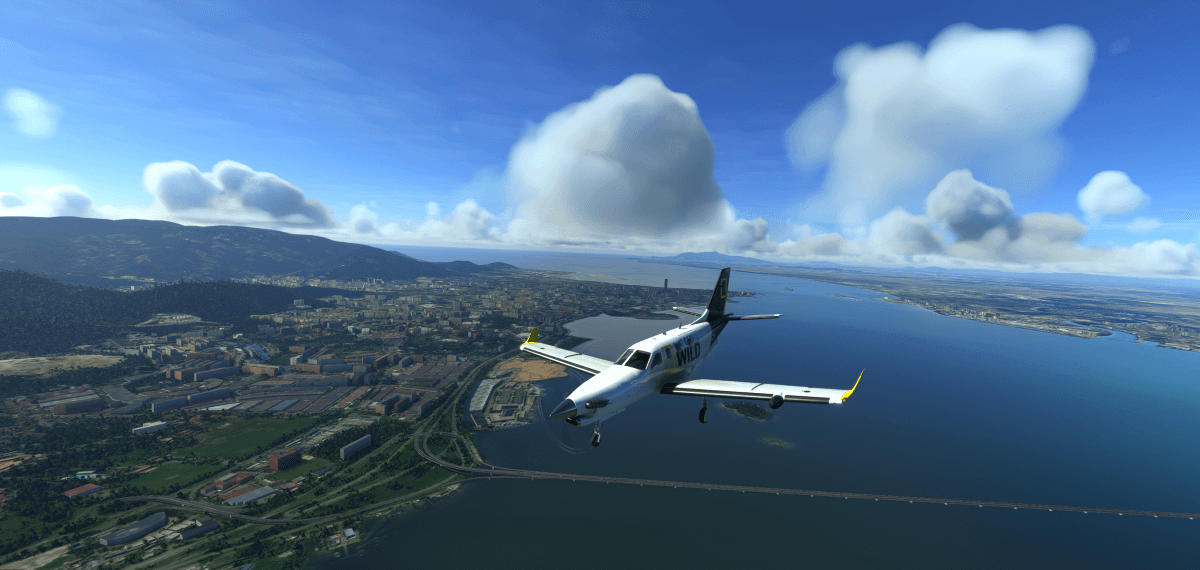 Penang sits off the coast of Malaysia, close to the border with Thailand. You will see on arrival the massive road bridge that links Penang with the Malay mainland at Butterworth. Malaysia is a mix of indigenous Malay people, Chinese and Indian. In the former British colonial island of Penang, it is the Chinese that holds sway. The island has first-class hotels and much to offer the tourist, including the famed spires of the Kek Lok See temple and the equally renowned food stalls on the waterfront at Gurney Drive.
Penang International Airport (IATA: PEN, ICAO: WMKP) is one of the busiest airports in Malaysia. The airport is located near Bayan Lepas at the southeastern tip of Penang Island, 16km (9.9mi) south of the city center. Previously known as the Bayan Lepas International Airport, it was opened in 1935, making it the oldest airport in the country. (source: Wikipedia)
Flight Information
Photo Gallery Microsoft Flight Simulator 2020
Around The World – Leg 43
Distance: 17136 nm, 31736 km
List of all legs
Around The World in 80 Flights
Next flight: Penang to Kuala Lumpur >>>
Inspired by: First Class Simulations