Around The World Flight 21, Entebbe to Kilimanjaro
We're witnessing the splendor of one of the worlds greatest natural wonders as our journey takes us to the Roof of Africa – Mount Kilimanjaro in Tanzania.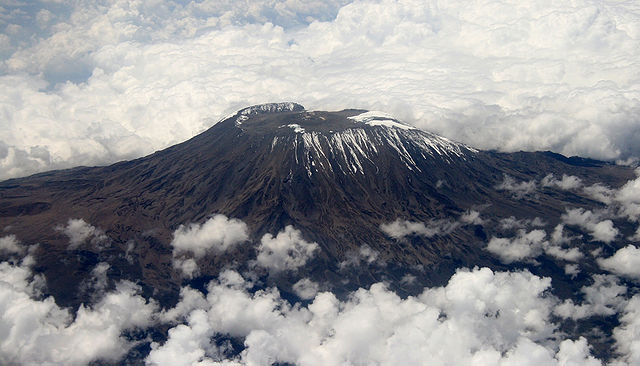 Mount Kilimanjaro with its three volcanic cones, "Kibo", "Mawenzi", and "Shira", is a dormant volcano in Tanzania. It is the highest mountain in Africa, and rises approximately 4,877 meters (16,001 ft) from its base to 5,895 meters (19,341 ft) above sea level. The mountain is part of the Kilimanjaro National Park and is a major climbing destination. The mountain has been the subject of many scientific studies because of its shrinking glaciers.
Kilimanjaro International Airport (ICAO: HTKJ) is an international airport in northern Tanzania that serves the cities of Arusha and Moshi. The airport facilitates the tourism industry for visitors traveling to Mount Kilimanjaro National Park, Arusha National Park, Tarangire National Park, Lake Manyara National Park, the Ngorongoro Conservation Area, Serengeti National Park, and elsewhere. The airport bills itself as the "Gateway to Africa's Wildlife Heritage" (Wikipedia).
Flight Information
Aircraft
Daher TBM 930
Waypoints & Distance

HUEN

NESAL IMLAK

HTKJ


(366nm, 677.8km )
Flight Plan Files
FP_HUEN-HTKJ (*.pln zip)
FP_HUEN-HTKJ (pdf)
Photo Gallery Microsoft Flight Simulator 2020
Photo Gallery (X-Plane 10)
Flight around Mount Kilimanjaro (X-Plane 10)
Around The World – Leg 21
Distance traveled: 6443 nm, 11933 km
List of all legs
Around The World in 80 Flights
Next flight: Kilimanjaro to Mombassa >>>
Inspired by: First Class Simulations