Around The World Flight 18, Khartoum to Malakal
Straight flight across Sudan brings our journey to Malakal in South Sudan on the banks of the White Nile.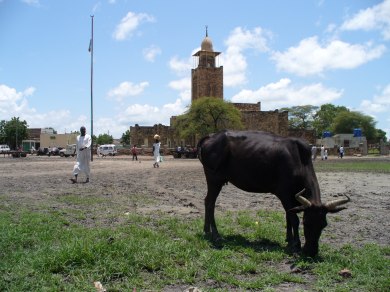 Malakal Airport (IATA: MAK, ICAO: HSSM) is located just north of the city's central business district, adjacent to the main campus of Upper Nile University. Malakal is near the international border with the Republic of Sudan and the border with Ethiopia. Malakal is the second-largest airport in South Sudan. As part of the United Nation's Mission to Sudan (UNMIS), the airport was a major staging point for United Nation operations to South Sudan and will continue to do so under the new United Nation's Mission to South Sudan (UNMISS) mandate. (Wikipedia)

Flight Information

HSSS-HSSM (IFR)

Departure

Khartoum (HSSS)

Destination

Malakal (HSSM)


Aircraft

Airbus a320neo

Cruising altitude

FL350 35000ft. 10668m (10.6km)

Date & Time

April 11, 2016 15:45 Zulu

Waypoints & Distance

HESS  KTM SAMHA RABAK MLK HSSM

365.6 nm, 677.8 km, Time: 1h:08m

Flight Plan & 

Scenery Tiles

FP_HSSS-HSSM (PDF)

Scenery: X-Plane default
Photo Gallery
Around The World – leg 18 journey progress: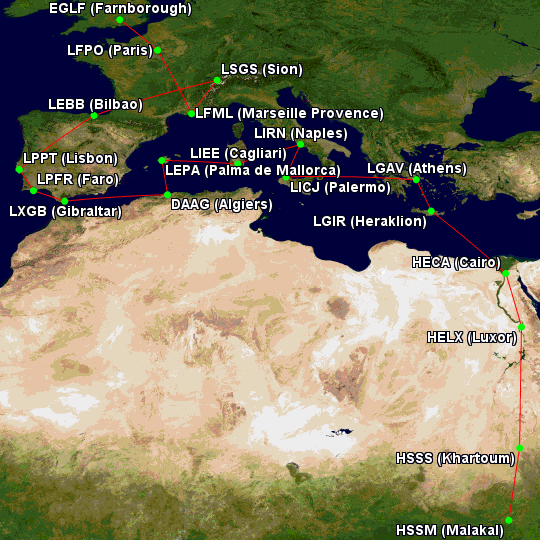 The list of all flights:
Inspired by: First Class Simulations
By continuing to use the site, you agree to the use of cookies. more information
The cookie settings on this website are set to "allow cookies" to give you the best browsing experience possible. If you continue to use this website without changing your cookie settings or you click "Accept" below then you are consenting to this.