Around The World Flight 41, Namsang to Bangkok
Thailand beckons us as we head south to Bangkok. Bangkok is not only the capital of Thailand but the 22nd largest city in the world with a population estimated in excess of 16 million people in the metropolitan area.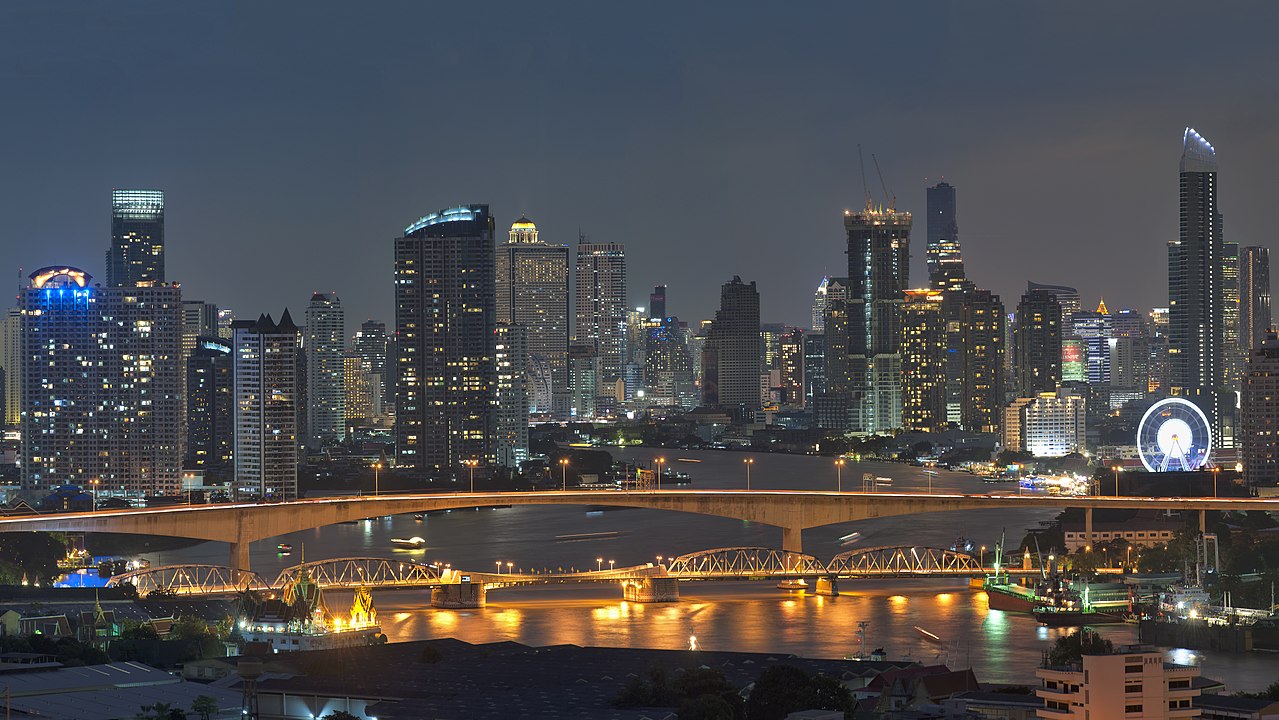 King Buddha Yodfa Chulaloke gave the city a full ceremonial name of Krung Thep Mahanakhon Amon Rattanakosin Mahinthara Yuthaya Mahadilok Phop Noppharat Ratchathani Burirom Udomratchaniwet Mahasathan Amon Piman Awatan Sathit Sakkathattiya Witsanukam Prasit. Just try fitting that name into your memory bank! Needless to say, the name Bangkok is most often used.
Suvarnabhumi Airport (IATA: BKK, ICAO: VTBS), also known unofficially as Bangkok Airport, is one of two international airports serving Bangkok, Thailand. The other one is Don Mueang International Airport, which was the main international airport from 1924 to 2006 and transitioned in 2007 to become the low-cost airlines' hub for Bangkok. Suvarnabhumi Airport covers an area of 3,240 ha (32.4 km2; 8,000 acres), making it one of the biggest international airports in Southeast Asia and a regional hub for aviation. The airport is also a major Cargo Air Freight Hub (20th busiest in 2019).
Flight Information
Photo Gallery Microsoft Flight Simulator 2020
Around The World – Leg 41
Distance: 16569 nm, 30686 km
List of all legs
Around The World in 80 Flights
Next flight: Bangkok to Phuket >>>
Inspired by: First Class Simulations