Around The World Flight 8, Gibraltar to Algiers
Head across the Mediterranean Sea to North Africa and the exotic city of Algiers.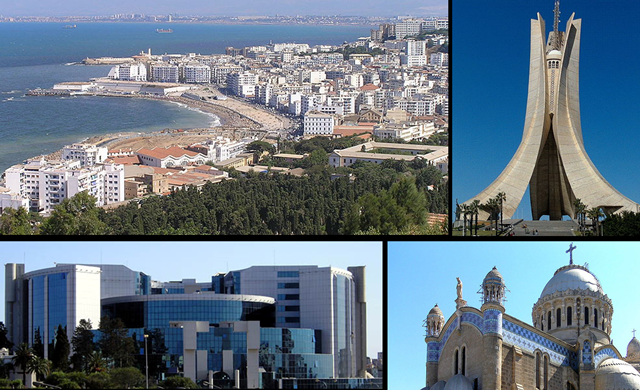 We depart from Gibraltar towards Spanish resort of Malaga. Shortly after Malaga, we turn towards the south for a hop across the Mediterranean Sea, leaving Europe behind and in a few short minutes making landfall on the African continent. The flight then continues alongside the northern edge of the Sahara Desert before finally arriving at the coastal city of Algiers.
Algiers is the capital and largest city of Algeria. The airport is named after Houari Boumediene, a former president of Algeria. Dar El Beïda, the area at which the airport is located, was known as Maison Blanche (White House), and the airport is called Maison Blanche Airport in much of the literature about the Algerian War of Independence. The Société de Gestion des Services et Infrastructures Aéroportuaires (SGSIA), more commonly known as "Airport of Algiers", is a Public Company established on 1 November 2006 to manage and operate the airport.
Flight Information
Aircraft
Daher TBM 930
Waypoints & Distance
LXGB PIMOS MGA BOLKA GOLFO CARBO MOS DAHRA CHE

DAAG


(450.7 nm, 834.7 km)
Flight Plan Files
FP_LXGB-DAAG (zip) (PlanG)
FP_LXGB-DAAG (pdf)
Photo Gallery Microsoft Flight Simulator 2020
Photo Gallery (X-Plane 10)

Around The World – Leg 08
Distance traveled: 2258 nm, 4182 km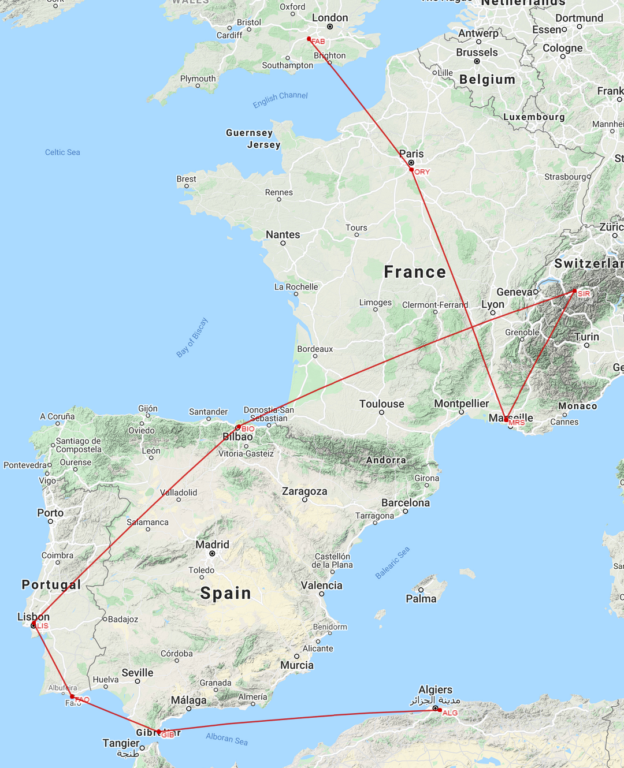 List of all flights
Around The World in 80 Flights
Next flight: Algiers to Palma >>>
Inspired by: First Class Simulations