Around The World Flight 27, Blantyre to Durban
Nine hundred miles flight brings our adventure to South Africa and the coastal city of Durban.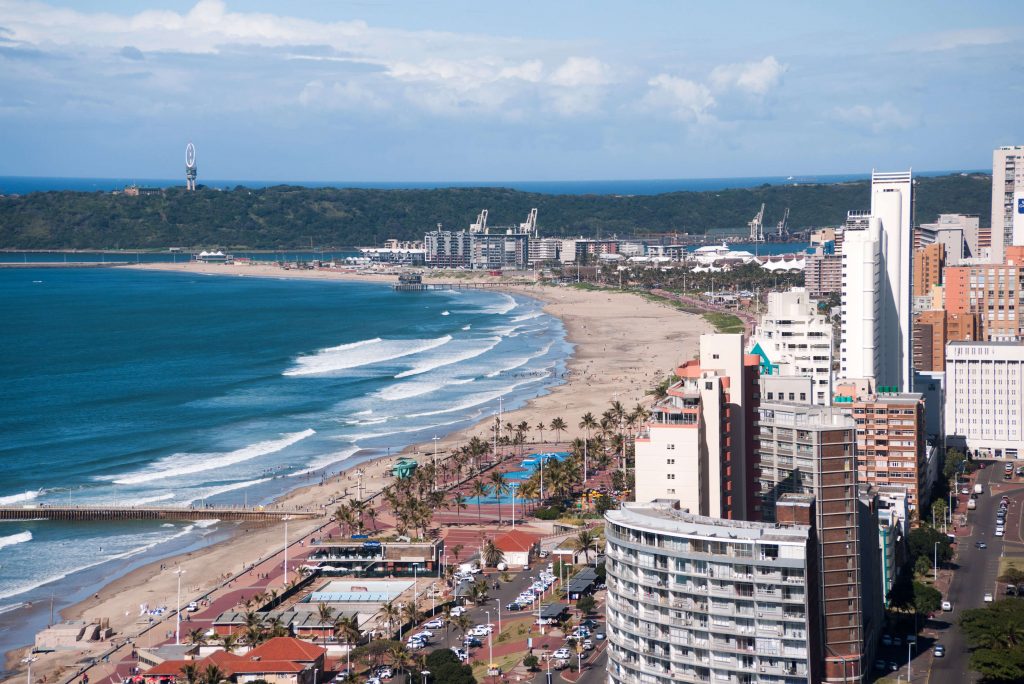 Our journey reaches the shores of South Africa and the populous city of Durban. Home to over 3.5 million residents, Durban is one of the largest population centers in Africa and also plays host to a large volume of tourists attracted to the tropical climate and fine beaches.
King Shaka International Airport (IATA: DUR, ICAO: FALE), abbreviated KSIA, is the primary airport serving Durban, South Africa. Located in La Mercy, KwaZulu-Natal, approximately 35 km (22 mi) north of the city center of Durban, it opened its doors to passengers on 1 May 2010, just over a month before the start of the 2010 FIFA World Cup. On 27 January 2014 the world's largest passenger aircraft, an Airbus A380-800 of British Airways landed at KSIA becoming the first A380 to do so. In 2013, 2015 & 2016, Skytrax awarded King Shaka International Airport the prestigious "Best Airport in the World Handling Under 5 million Passengers" title. (Wikipedia)
Flight Information
Aircraft
Airbus A320neo
Waypoints & Distance

FWCL

AXIBO VBR VMA

FALE


893nm (1654km)
Flight Plan Files
FP_FWCL-FALE ( *.pln )
FP_FWCL-FALE ( pdf )
Photo Gallery Microsoft Flight Simulator 2020
Photo Gallery (X-Plane 10)
Around The World – Leg 27
Distance traveled: 8938 nm, 16553 km
List of all legs
Around The World in 80 Flights
Next flight: Durban to Toliara on Madagascar >>>
Inspired by: First Class Simulations