Around The World Flight 15, Iraklion to Cairo
Our journey takes us to Cairo in Egypt where we have a chance to fly over the magnificent pyramids.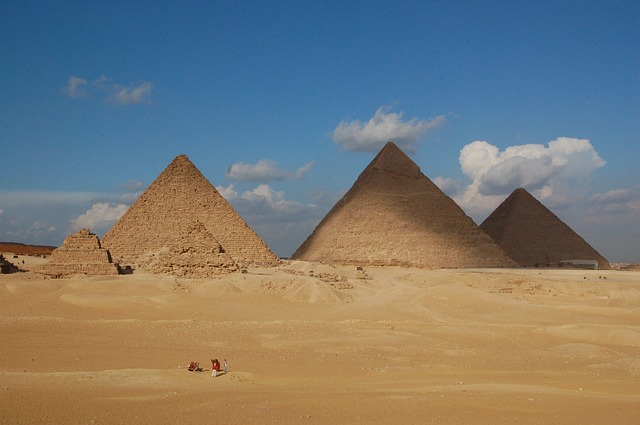 We fly to Egypt and the historic city of Cairo. The Great Pyramids are the obvious attraction of this city of antiquities.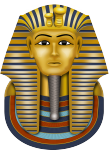 Cairo  is the capital and largest city of Egypt. The city's metropolitan area is the largest in the Middle East and the Arab world, and 15th-largest in the world, and is associated with ancient Egypt, as the famous Giza pyramid complex and the ancient city of Memphis are located in its geographical area. Located near the Nile Delta, modern Cairo was founded in 969 CE. Cairo has long been a center of the region's political and cultural life, and is nicknamed "the city of a thousand minarets" for its preponderance of Islamic architecture. (source: Wikipedia)
Next we will take the flight along the Nile, southwards to the city of Luxor, enjoying lovely sights at the low altitudes in the Epic E1000 plane.
Flight Information

LGIR – HECA (IFR)

Departure

Iraklion (LGIR)


Destination

Cairo (HECA)


Aircraft

Airbus a320neo

Cruising altitude

FL170, 17000ft. 5181.6m

Date & Time

July 7, 2016 08:45 Zulu

Waypoints & Distance

LGIR  KUMBI LABNA BLT DEGDI HECA

(465nm, 861.2km )

Flight Plan & 

Scenery Tiles
Photo Gallery
Around The World – leg 15 journey progress: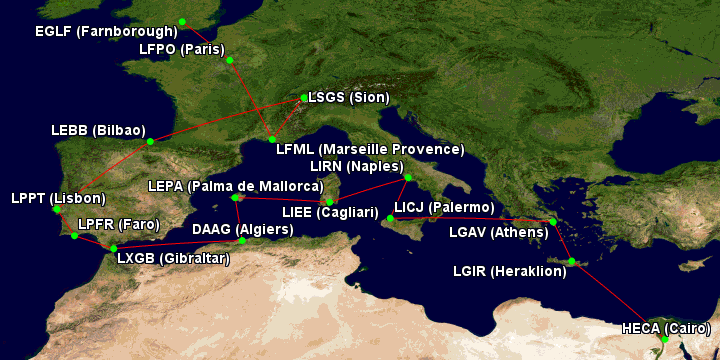 Next flight: Cairo to Luxor!
Inspired by: First Class Simulations