Around The World Flight 13, Palermo to Athens
A long flight over Mediterranean Sea brings our journey to Athens, the cradle of civilisation.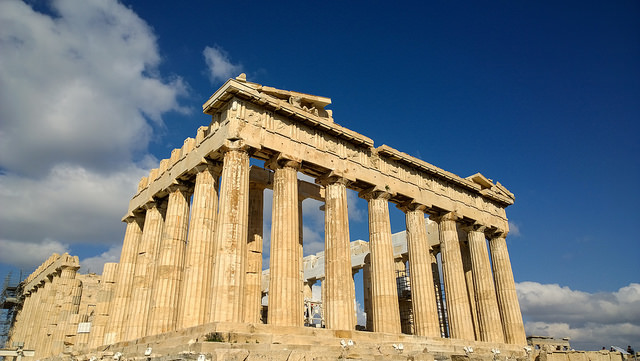 Athens is renowned for its culture, widely regarded as the cradle of civilisation. Stunning architecture such as the Parthenon and Acropolis makes Athens a must-see destination for the discerning tourist. Athens International Airport "Eleftherios Venizelos" (IATA: ATH, ICAO: LGAV), began operation on 29 March 2001 and is the primary civilian airport that serves the city of Athens and the region of Attica. It is Greece's busiest airport and it serves as the hub and main base of Aegean Airlines as well as other Greek airlines. The airport was opened in March 2001 to replace the now-closed Athens (Ellinikon) International Airport. The airport is located between the towns of Markopoulo, Koropi, Spata and Loutsa, about 20 km (12 mi) to the east of central Athens (30 km (19 mi) by road, due to intervening hills). The airport is named after Elefthérios Venizélos, the prominent Cretan political figure and Prime Minister of Greece, who made a significant contribution to the development of Greek aviation and the Hellenic Air Force in the 1930s.
Flight Information

LICJ – LGAV (IFR)

Departure

Palermo  (LICJ)

Destination

Athens (LGAV)

Aircraft

Airbus a320neo

Cruising altitude

FL170, 17000ft, 5181.6m

Date & Time

July 5, 2015 15:25 Zulu

Waypoints & Distance

LICJ  ROSAS CDC CRN RUTOM RILIN LGAV

(544nm, 1007.49km )

Flight Plan &  Scenery Tiles

FP_LICJ-LGAV (PDF)
Photo Gallery
Around The World – leg 13 journey progress: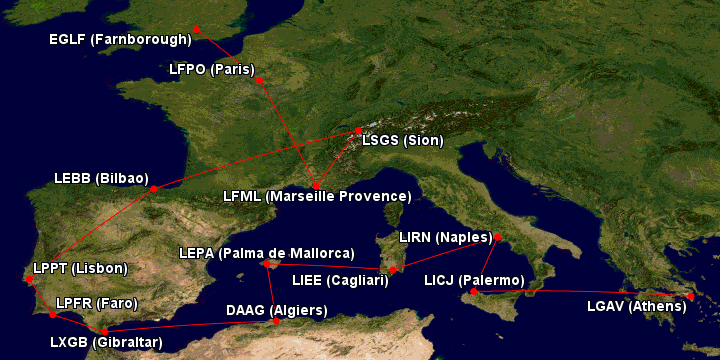 Next flight: Athens to Iraklion >>>
Inspired by: First Class Simulations
Fix for ORA-03113: end-of-file on communication channel Around The World Flight 14, Athens to Iraklion