Around The World Flight 2, Paris to Marseilles
Travel southward across France, to Marseilles and the beautiful Provence.
We track south from Paris to the cosmopolitan coastal city of Marseilles nestled on the French Mediterranean coast. Marseille is the second largest city in France after Paris and the center of the third largest metropolitan area in France after Paris and Lyon. Evidence points to the city being populated some 30,000 years ago. However, the rise in prominence of the city is genuinely attributed to the Roman occupation which saw massive expansion take place.
Unfortunately, Marseilles, being the major port of France, was decimated by the bubonic plague after plague carrying rats arrived at the port aboard trading vessels. Over half of the population of the city were wiped out rapidly. The indomitable spirit of the Marseilles French shone through and the city quickly rebuilt.
Flight Information
Photo Gallery Microsoft Flight Simulator 2020
 Photo Gallery (X-Plane 10)

Around The World – Leg 02
Distance: 534 nm, 990 km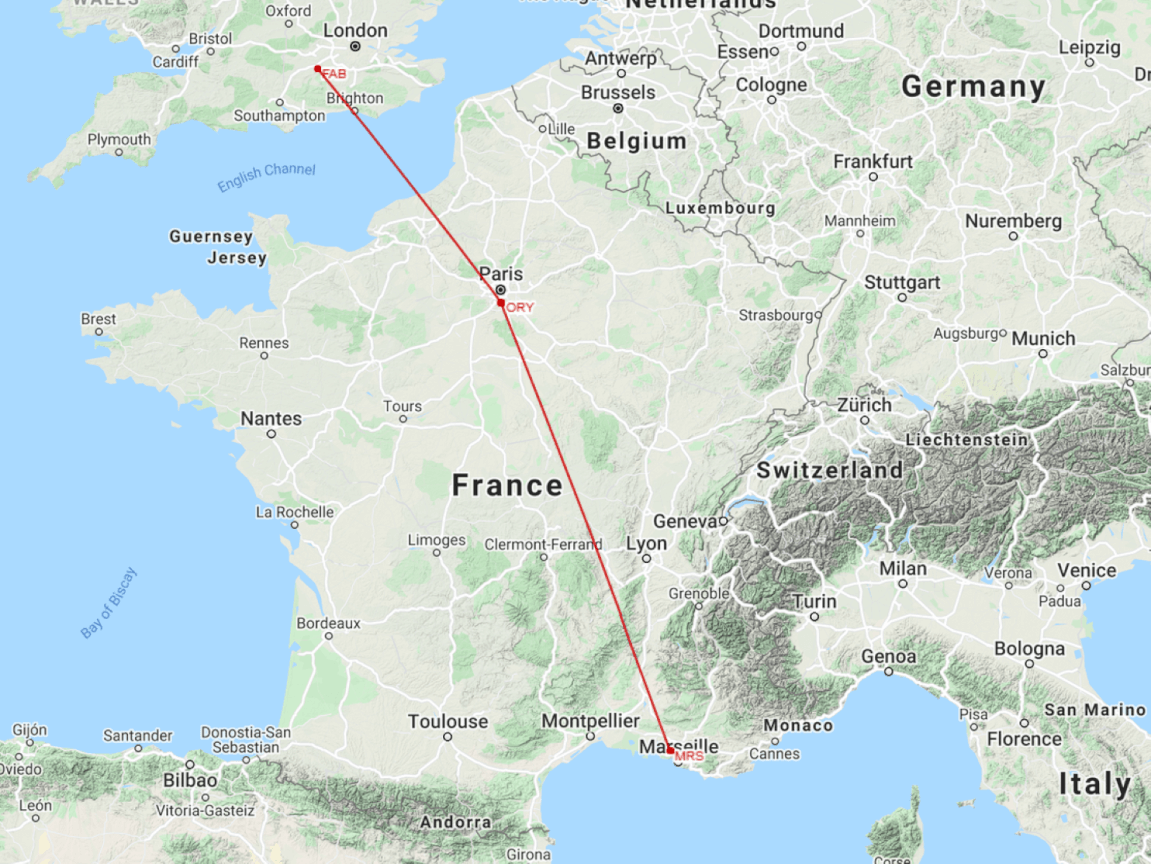 List of all flights
Around The World in 80 Flights
Next flight: Marseilles to Sion >>>
Inspired by: First Class Simulations