Around The World Flight 7, Faro to Gibraltar
We are going to enjoy a leisurely flight along the Portuguese Coast before flying through the Straits of Gibraltar and landing at the iconic Gibraltar airport.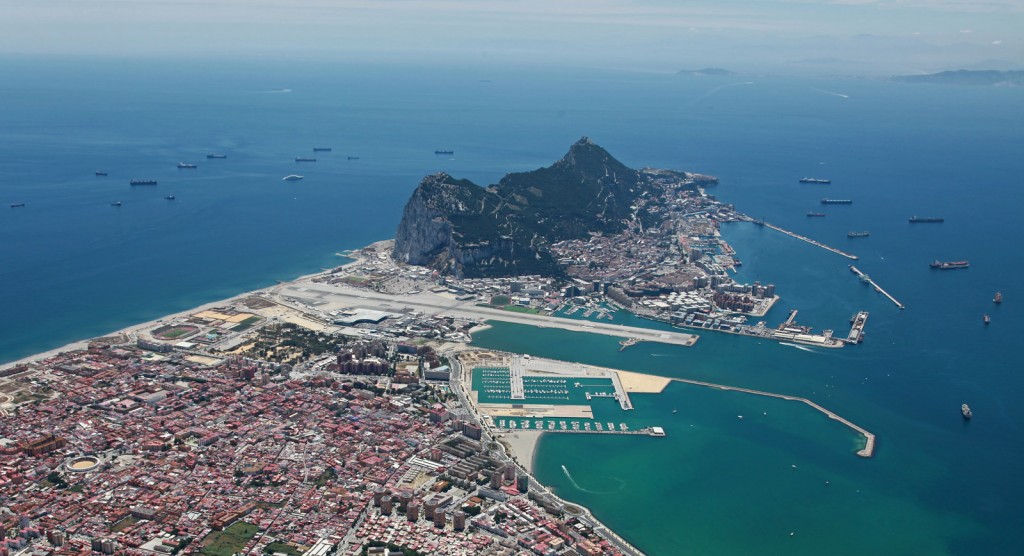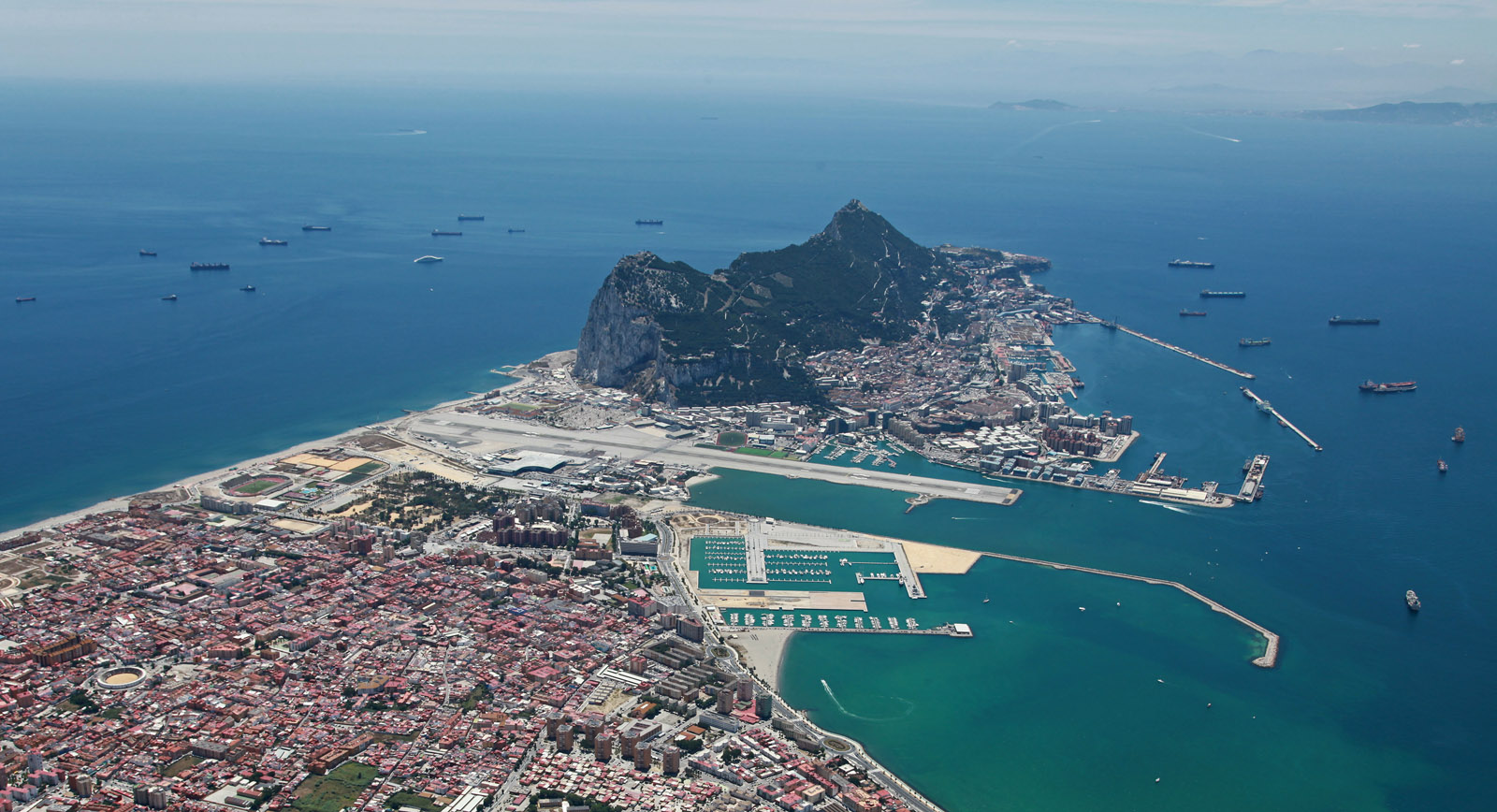 Gibraltar is a British Overseas Territory located on the southern end of the Iberian Peninsula at the entrance of the Mediterranean. It has an area of 6.0 km2 and shares its northern border with the Province of Cádiz in Andalusia, Spain. The Rock of Gibraltar is the major landmark of the region. At its foot is a densely populated city area, home to almost 30,000 Gibraltarians and other nationalities. The Spanish refuse to allow aircraft arriving at Gibraltar to overfly the Spanish Coast on final approach. This decision necessitates a tight turn to finally align with the runway 09. One of the feature of the airport is that the runway is intersected by the main road leading to the Spanish border. Road traffic is halted every time when planes land and take-off!
Gibraltar is the sad site of the tragic death of Władysław Sikorski. During the Second World War, Sikorski became Prime Minister of the Polish Government in Exile, Commander-in-Chief of the Polish Armed Forces, and a vigorous advocate of the Polish cause in the diplomatic sphere. He supported the re-establishment of diplomatic relations between Poland and the Soviet Union, which had been severed after the Soviet pact with Germany and the 1939 invasion of Poland — however, Soviet leader Joseph Stalin broke off Soviet-Polish diplomatic relations in April 1943 following Sikorski's request that the International Red Cross investigate the Katyń Forest massacre. In July 1943, a plane carrying Sikorski plunged into the sea immediately after take-off from Gibraltar, killing all on board except the pilot. The exact circumstances of Sikorski's death have been disputed and have given rise to a number of conspiracy theories surrounding the crash and his death. Sikorski had been the most prestigious leader of the Polish exiles, and his death was a severe setback for the Polish cause (source: Wikipedia).
Flight Information
Aircraft
Daher TBM 930
Waypoints & Distance

LPFR

MINTA NAPES AOGIO JRZ26 LINTO

LXGB

(187.3nm, 346.88km)
Flight Plan Files
PlanG: FP_LPFR-LXGB (zip)
FP_LPFR_LXGB (pdf)
Photo Gallery Microsoft Flight Simulator 2020
Photo Gallery (X-Plane 10)
Around The World – Leg 07
Distance traveled: 1842 nm, 3412 km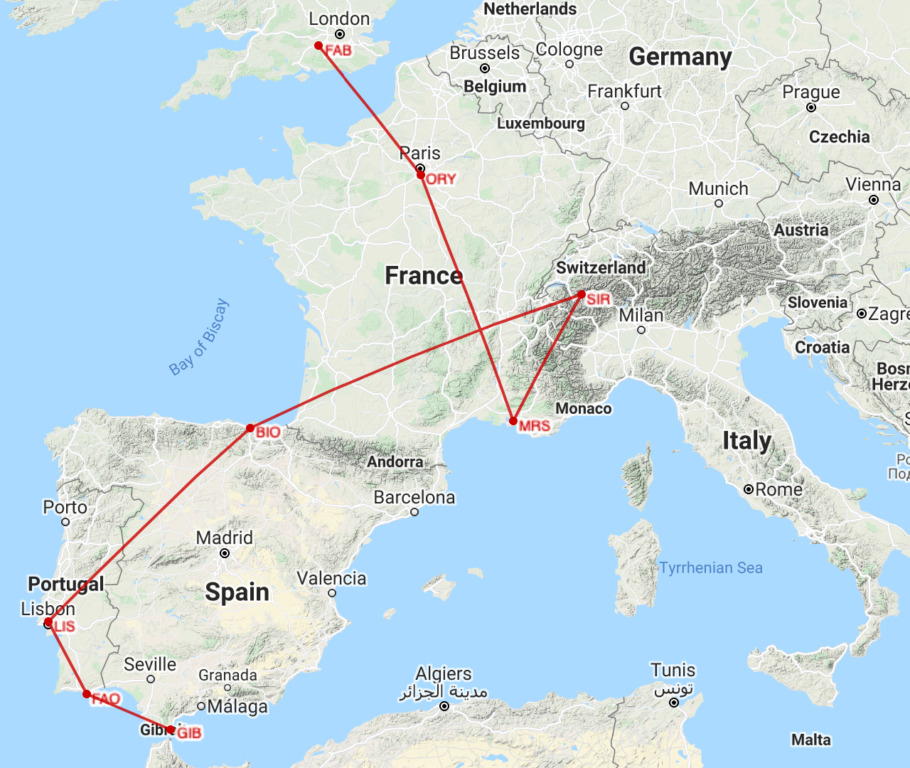 List of all flights
Around The World in 80 Flights
Next flight: Gibraltar to Algiers >>>
Inspired by: First Class Simulations