Installing Oracle SQL Developer in Ubuntu – complete script
Here is a complete script to install Oracle SQL Developer in UBUNTU Linux using alien to convert RPM to DEB package and next install it by dpkg.
1. Download SQL Developel from Oracle website and place it into a /home/user/Downloads directory

http://www.oracle.com/technetwork/developer-tools/sql-developer/downloads/index.html

2. Execute the following script:
#!bin/bash   
sudo apt-get install -y sun-java6-jdk alien   

cd ~/Downloads 
sudo alien -k --scripts sqldeveloper*.rpm  
sudo dpkg -i sqldeveloper*.deb   

mkdir -p ~/.sqldeveloper 
touch ~/.sqldeveloper/jdk   
echo "/usr/lib/jvm/java-6-sun" > ~/.sqldeveloper/jdk   
exit
3. Run Oracle SQL Developer from a terminal by taping sqldeveloper or go to Applications > Programming > SQL Developer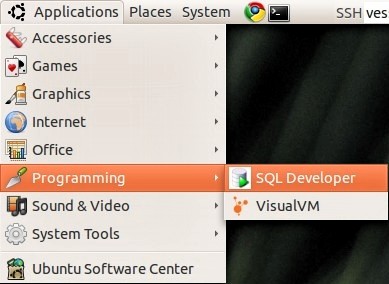 By continuing to use the site, you agree to the use of cookies. more information
The cookie settings on this website are set to "allow cookies" to give you the best browsing experience possible. If you continue to use this website without changing your cookie settings or you click "Accept" below then you are consenting to this.